Town awarded Transportation Improvement Board grants to improve Marguerite Place and Nash Street
Posted November 26, 2021 at 5:39 am by Tim Dustrude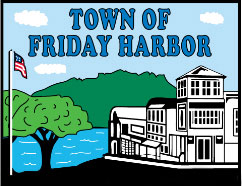 Mar­guerite Place and Nash Street will under­go major improve­ments in the next two years thanks to $1,469,783 in grant fund­ing award­ed to the Town by the state's Trans­porta­tion Improve­ment Board (TIB). Both projects are expect­ed to be com­plet­ed by the end of 2023.
In addi­tion to rebuild­ing the exist­ing road­way, side­walks will be added to one side of Mar­guerite from Spring Street to Park Street giv­ing pedes­tri­ans a safer route to near­by schools and the pub­lic library. Curbs, gut­ters, and street­lights will be installed along with upgrad­ed storm drainage.
Nash Street will be extend­ed from Mar­ket Street to Spruce Street with the con­struc­tion of a new road­way. This major cut-through will come with improve­ments sim­i­lar to Mar­guerite with new side­walks on one side, curbs, gut­ters, street­lights, and prop­er storm drainage. The Nash project will also aid the walk­a­bil­i­ty of the town with addi­tion­al access between Argyle, Mar­ket, and Mullis Street businesses.
The Town is receiv­ing $800,000 in grant fund­ing for the Mar­guerite project, and the remain­ing $700,000 need­ed to com­plete the project will come from the Town's cap­i­tal improve­ment fund. The TIB is con­tribut­ing $669,783 for Nash Street which is approx­i­mate­ly 85% of the cost of the project. The bal­ance will be paid by the Town.
The Town has pre­vi­ous­ly used TIB grants for projects includ­ing improve­ments to Blair Avenue, Tuck­er Avenue, Web, First, and Mullis streets. The state leg­is­la­ture cre­at­ed the Trans­porta­tion Improve­ment Board to fos­ter state invest­ment in qual­i­ty city and coun­ty trans­porta­tion projects. Fund­ing for TIB grants comes from a three-cent statewide gas tax.
Ques­tions regard­ing these projects may be direct­ed to Town Admin­is­tra­tor Dun­can Wil­son at duncanw@fridayharbor.org.
You can support the San Juan Update by doing business with our loyal advertisers, and by making a one-time contribution or a recurring donation.