A Tiny Owl…Big Character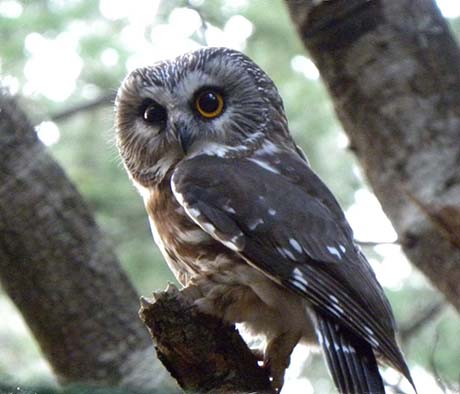 The following is from Wolf Hollow's December edition of Hollow Happenings…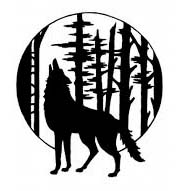 Many of the injured owls we treat are relatively large. However, last month we cared for a tiny owl; a Northern Saw-whet Owl that was only ~6" tall and weighed just 90 grams. This little owl had been hit by a car near La Conner. One eye was swollen closed, it had blood in its mouth and its left wing was very sore.
With medication and care it gradually recovered, and after a couple of days its eye was fully open, and it was jumping around in the cage. At this point we used a technical term for its condition – BARF –Bright, Alert, Responsive and Feisty! Saw-whets may be small, but they like to remind us that they are birds of prey, with tiny, needle-sharp talons.
After a few more days of cage rest to let its wing heal, we moved the little owl into an outdoor aviary where it could start flying again. The little owl showed its character once again by swooping down and pouncing on the dead mice we provided for dinner, before we had even stepped out of the enclosure. This tiny owl with a big character was released back into the wild in early December.
Read more Hollow Happenings and Double your Donation here…