A Tiny Owl…Big Character
Posted December 18, 2021 at 6:07 am by Tim Dustrude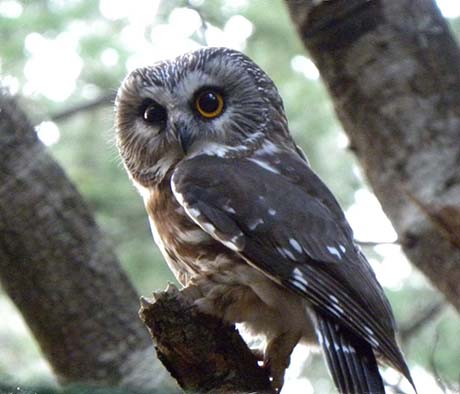 The fol­low­ing is from Wolf Hol­low's Decem­ber edi­tion of Hol­low Happenings…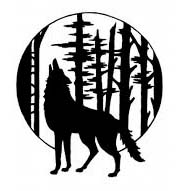 Many of the injured owls we treat are rel­a­tive­ly large. How­ev­er, last month we cared for a tiny owl; a North­ern Saw-whet Owl that was only ~6" tall and weighed just 90 grams. This lit­tle owl had been hit by a car near La Con­ner. One eye was swollen closed, it had blood in its mouth and its left wing was very sore.
With med­ica­tion and care it grad­u­al­ly recov­ered, and after a cou­ple of days its eye was ful­ly open, and it was jump­ing around in the cage. At this point we used a tech­ni­cal term for its con­di­tion — BARF –Bright, Alert, Respon­sive and Feisty! Saw-whets may be small, but they like to remind us that they are birds of prey, with tiny, nee­dle-sharp talons.
After a few more days of cage rest to let its wing heal, we moved the lit­tle owl into an out­door aviary where it could start fly­ing again. The lit­tle owl showed its char­ac­ter once again by swoop­ing down and pounc­ing on the dead mice we pro­vid­ed for din­ner, before we had even stepped out of the enclo­sure. This tiny owl with a big char­ac­ter was released back into the wild in ear­ly December.
Read more Hol­low Hap­pen­ings and Dou­ble your Dona­tion here…
You can support the San Juan Update by doing business with our loyal advertisers, and by making a one-time contribution or a recurring donation.