Celebrating 20 Years
Posted December 4, 2021 at 5:33 am by Tim Dustrude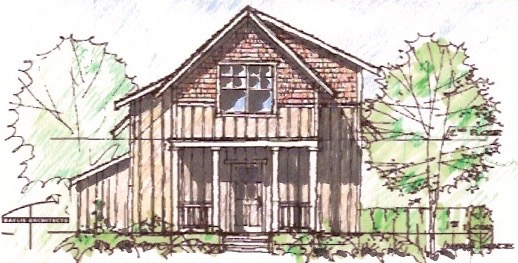 The San Juan Com­mu­ni­ty Home Trust held its Annu­al Meet­ing recent­ly. The theme of the meet­ing was cel­e­bra­tion — of 20 years of oper­a­tion of the Home Trust, 41 per­ma­nent­ly afford­able homes devel­oped and occu­pied, and anoth­er 8 units com­ing online in 2022.
The vision and work of the organization's founders was rec­og­nized in a con­ver­sa­tion between Dina Mel­ic, a for­mer board mem­ber and cur­rent Home Trust home­own­er, and our founders, Lar­ry Soll, Jim Lawrence, and Pete Kil­patrick. Their ear­ly recog­ni­tion of the need for afford­able hous­ing and effort to make that pos­si­bil­i­ty a real­i­ty will ben­e­fit island fam­i­lies in per­pe­tu­ity. In addi­tion, Sandy Bish­op, Exec­u­tive Direc­tor of the Lopez Com­mu­ni­ty Land Trust talked about the mean­ing of com­mu­ni­ty and how that plays out in Com­mu­ni­ty Land Trusts, with the devel­op­ment of per­ma­nent­ly afford­able hous­ing all over the coun­try and espe­cial­ly in the San Juan Islands.
Also cel­e­brat­ed was the ser­vice of present and past board mem­bers, as the elec­tion took place for new board mem­bers join­ing the team for the 2022/23 term. Nick­ie Davis, Bob Ander­son, Eri­ca Ham­lin, Chin­mayo Rick­etts, and Sarah Ben­son were elect­ed at the meet­ing. Their tal­ents, voic­es and com­mit­ment to the mis­sion will add new ener­gy and tal­ent to the Board. Their elec­tion offered anoth­er rea­son to celebrate.
The San Juan Com­mu­ni­ty Home Trust, the only devel­op­er of per­ma­nent­ly afford­able hous­ing on San Juan Island.
You can support the San Juan Update by doing business with our loyal advertisers, and by making a one-time contribution or a recurring donation.