"Communities of Hope" Gala a Successful Event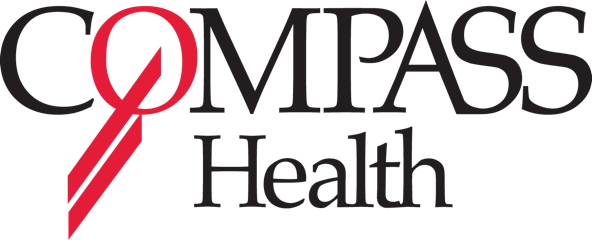 Compass Health's 2021 Building Communities of Hope Gala Raises Nearly $110,000 to Benefit Child, Youth and Family Behavioral Health Services
EVERETT, Wash., Nov. 30, 2021 – Compass Health's fifth-annual Building Communities of Hope Gala raised nearly $110,000 in support of the organization's child, youth and family behavioral health services during a virtual event held on Saturday, October 16, 2021.
The event was streamed live on YouTube and Facebook where more than 300 community members gathered virtually to watch Delaney Ruston, MD, deliver the keynote address about the importance of families finding their voices in sharing challenges and experiences with mental health needs.
"We are grateful for everyone who made our Gala a success and for the incredible community support from all who attended. We also owe Dr. Ruston a big thank you for giving a dynamic keynote address," said Tom Sebastian, president and CEO of Compass Health.
He continues, "This past year, our programs served more than 5,400 children and youth across Northwest Washington, ranging from in-person, socially distanced opportunities to sessions via telehealth platforms. It was wonderful to see our community come together to support these key programs, and to have the opportunity to hear Dr. Ruston share her expertise and perspective on giving voice to mental health needs and resources."
Ruston's keynote, The Gift of Sharing Our Truths, explored why being open about youth mental health challenges has traditionally been viewed as taboo, how overcoming the unmentionable is vital for scaling support, and how giving a voice to youth struggles will benefit them in life-changing ways. The talk also included Ruston's personal story helping her own daughter navigate depression and growing up with a father who experienced schizophrenia.
The fundraiser supports a host of Compass Health's resources for children, youth, and families, including the non-profit behavioral health agency's Child and Family Outpatient Programs, Children's Intensive Services/Wraparound with Intensive Services (WISe), Camp Outside the Box, Camp Mariposa, Child Advocacy Program (CAP), and Compass Health's Therapeutic Foster Care Program.
The robust list of programs supported by this year's Gala exemplifies the range of services offered by the 118-year-old organization. With a focus on providing a full spectrum of accessible care, Compass Health's child, family and youth programs are designed to promote positive changes in behavior, help the child and family learn appropriate coping skills, and improve communication skills including learning to resolve conflict and manage emotions in a healthy manner. In addition to honoring family voice and choice, clinical services such as the Child Advocacy Program offer specially trained therapists who utilize evidence-based treatment to address long-term conditions that often result from abuse or trauma.
"The ongoing pandemic has created significant challenges for families who continue to navigate childcare and school systems, which is why it's important that we maintain these services during such an unprecedented time," said Tom Kozaczynski, chief advancement officer at Compass Health. "We are thankful for our strong, dedicated community of supporters that understands the value of these programs and continues to further our mission of advocating for whole person health."
To view this year's Gala program, please visit https://youtu.be/IJxhX0D7lPw.
To learn more about Compass Health or how you can support Compass Health's child, youth, and family services, please visit www.compasshealth.org.
###
About Compass Health – Compass Health is Northwest Washington's behavioral healthcare leader. A community-based healthcare agency, Compass Health integrates behavioral health and medical care services to form a key section of the community safety net and serve clients and others in need of care and support. From comprehensive mental health treatment to crisis prevention and intervention, supportive housing, children's services, community education and much more, the non-profit organization serves people of all ages throughout Snohomish, Skagit, Island, San Juan, and Whatcom counties.
Learn more: www.compasshealth.org