Letter from J. Michael Edwards
In the mailbag this afternoon we find this letter to you from J. Michael Edwards…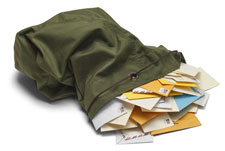 The PHD #1 Again 'Missing the Boat'
In their press release of Nov. 24, 2021 the PHD #1 stated: "On November 2, 2021, residents voted for San Juan Island EMS to remain under the jurisdiction of San Juan County Public Hospital District No. 1." In actuality, a majority of the residents (over 56%) voted for the levy to merge EMS services with the San Juan Island's Fire and Rescue #3 and away from the PHD…in fact a lower percentage supported the PHD's levy lift to acquire the Village.
The PHD's abandoning support of the EMS merger with Fire and Rescue #3 demonstrates the PHD board's prideful blindness, and flies in the face of not only district voters but also diametrically opposes the findings of the Citizens Advisory Group (CAG), the expressed opinion of our San Juan County EMS Medical Program Director and both Fire and Rescue #3 and PHD Boards.
The latest decision of the PHD to withdraw their support for a merger is most disconcerting for the following reasons among many others:
The PHD has lost a considerable number of their volunteer EMTs who have chosen to join the ranks of Fire and Rescue #3's EMT/Firefighters, to the point that the PHD Chair has admitted they are having difficulties filling the EMT duty roster. One very important reason is that the PHD has repeatedly diminished the importance of its volunteer EMTs and officially responded to their collective concerns in an authoritarian and demeaning way. Once on scene, EMS medics perform admirably, as they also certainly would do, with even faster response times, under the leadership of Fire and Rescue #3.
The PHD has not provided learned leadership to its EMS agency in the form of a true Chief vs. a lay "Administrator". Previous attempts to fill this vacancy have repeatedly failed so why will continued attempts be fruitful?
The PHD is shirking its duty to provide optimum call response times by not staging Paramedics at the EMS station. Station staging of all 1st responders is the Fire and Rescue #3 and national model.
The PHD will be overtasked just running the Village and unable to correct persistent inadequacies of its EMS agency, problems made worse by EMS's deficient command and administrative structure.
I call for the PHD to reconsider its decision to not support the transferring of its EMS agency and services to our Fire and Rescue #3. Our community deserves fulfillment of its desires and stabilization of its medical emergency needs.
J. Michael Edwards, MD, DDS
Friday Harbor, WA