San Juan Island Fire and Rescue Committed to Continuous Improvement for all Emergency Response
Posted December 31, 2021 at 4:32 pm by Tim Dustrude
Here's a let­ter to you from SJI Fire & Rescue…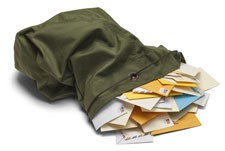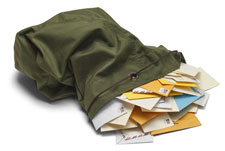 San Juan Island Fire and Res­cue (SJIF&R) remains com­mit­ted to con­tin­u­ous improve­ment in our ser­vice to our islands' com­mu­ni­ties to ensure pro­fes­sion­al, qual­i­ty, and com­pas­sion­ate emer­gency response and service.
Why does SJIF&R respond to med­ical calls?
First: SJIF&R's guid­ing prin­ci­ple is do what is right for the patient. In emer­gency ser­vices, regard­less of the type of emer­gency, that means safe and time­ly arrival of trained per­son­nel to start life-sav­ing mea­sures. It is the nation­al stan­dard for emer­gency response.
Sec­ond: Time is crit­i­cal in an emer­gency. A wild­land or struc­ture fire can dou­ble in size every 30 sec­onds. ¹ Every minute in delay of high-qual­i­ty CPR reduces the patient's chance of sur­vival by 7–10%. ² In our cold waters, with­out pro­tec­tive cloth­ing, a per­son falling over­board from a boat or off a dock los­es dex­ter­i­ty in 3 min­utes and con­scious­ness with­in 15–30 min­utes. ³ Every minute some­one is hav­ing a stroke, 1.9 mil­lion brain­cells and 14 bil­lion synaps­es are lost. ⁴ That is why SJIF&R is respond­ing on all emer­gency 911 calls that our com­mu­ni­ty faces.
Your fire depart­ment has the most med­ical first respon­ders in the dis­trict, by far, trained to start the chain of sur­vival. We're the only agency in the dis­trict staffed 24/7 with the state required min­i­mum of two respon­ders in sta­tion. We are ready to be in our rigs with the tires rolling with­in 90 sec­onds of a 911 dis­patch. We are the only agency that can han­dle scenes requir­ing more than med­ical care, from sit­u­a­tions as sim­ple as a lift assist to as com­pli­cat­ed as vehi­cle extri­ca­tion or rope res­cue. SJIF&R and the San Juan Coun­ty Sher­iff are the only agen­cies pro­vid­ing marine response in San Juan County.
We take the fire engine because it car­ries life-sav­ing equip­ment that allows us to begin care imme­di­ate­ly. We don't always know what we'll find on scene; if we need to remove a door or use ropes to reach a patient, we want all of our tools with­in easy reach, not twen­ty min­utes away at the sta­tion. The engine responds to every call, just as emer­gency depart­ments do all over the coun­try. We don't want to waste pre­cious time arriv­ing at a scene and not hav­ing the tools we need avail­able for imme­di­ate use.
It wasn't always like this in your dis­trict, but just because we did things one way in the past doesn't mean that's what we should be doing today or tomor­row. Best prac­tices in emer­gency ser­vices evolve, and so does our train­ing. Our AOs—apparatus oper­a­tors, or drivers—complete 30 hours of instruc­tion & train­ing, writ­ten exam­i­na­tion, skills tests, and annu­al recer­ti­fi­ca­tion to safe­ly nav­i­gate the island's nar­row roads, steep and twist­ing dri­ve­ways, and oth­er tight spots in addi­tion to their fire and med­ical train­ing require­ments. There's always a staff offi­cer in the pas­sen­ger seat assess­ing the AO's per­for­mance and the safe oper­a­tion of our vehicles.
We are always look­ing for ways to improve our response times and qual­i­ty of ser­vice to our com­mu­ni­ty. That is why Chief Collins, in his let­ter to the pub­lic about the recent levy vote, not­ed that our depart­ment is explor­ing how to stage two first respon­ders near Roche Har­bor, dur­ing the day, sev­en days a week, to enable us to reach you faster if you're on the north end. That is why we're look­ing at oper­at­ing two boats, one based in Roche Har­bor, the oth­er in Fri­day Har­bor, to more quick­ly serve our dis­trict mem­bers who do not live on San Juan Island.
Foot­notes:
1 Utah Fire Mar­shal: https://firemarshal.utah.gov/wp-content/uploads/sites/19/2015/04/Home-Fire-Sprinklers.pdf
1 Down­ing, John A: "Hypother­mia: Under­stand­ing and Prevention":
https://seagrant.umn.edu/programs/recreation-and-water-safety-program/hypothermia#graphics
1 Dr. Saver, Jef­fery L. "Time is Brain—Quantified" AHA Jour­nal Vol 37, No 1:
https://www.ahajournals.org/doi/full/10.1161/01.STR.0000196957.55928.ab
# # #
The San Juan Island Fire & Res­cue was estab­lished on Octo­ber 6, 1958. Fire Dis­trict #3 cov­ers all of San Juan Island, includ­ing Brown; Hen­ry; Johns; Pearl; Spieden and Stu­art Islands. For more infor­ma­tion, please vis­it http://www.sjifire.org/
You can support the San Juan Update by doing business with our loyal advertisers, and by making a one-time contribution or a recurring donation.