Water Rationing Order
Posted December 30, 2021 at 2:13 pm by Tim Dustrude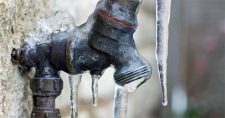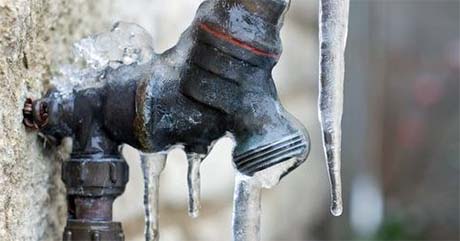 The Town of Fri­day Har­bor has not­ed that water lev­els in the water stor­age tanks in Town are dan­ger­ous­ly low and the Town is there­fore impos­ing an imme­di­ate water rationing order and may lat­er need to ini­ti­ate planned ser­vice out­ages to main­tain ser­vice. We have no indi­ca­tion that there are major leaks in the dis­tri­b­u­tion line to town or from our mains with­in town. It is believed that the major­i­ty of the water loss cur­rent­ly is as a result of bro­ken pipes in homes and busi­ness­es. The Town Water Plant is run­ning at full capac­i­ty and is unable to keep up with the water loss we are experiencing.
If you are able, please check around your home or busi­ness for obvi­ous signs of stand­ing or run­ning water. Please check the crawl spaces under your home if pos­si­ble, to check for bro­ken pipes. Please be alert to con­di­tions around your neigh­bor­hood that may indi­cate sig­nif­i­cant leak­ing. Look for large wet areas where snow should be or for unusu­al­ly large sheets of ice. If you find any indi­ca­tion of sus­pect­ed line breaks or leak­age, please report your find­ing to the Sheriff's office at (360) 378‑4151 or 911 if an emergency.
The Town hopes that this is a tem­po­rary con­di­tion and that the sources of the prob­lems will reveal them­selves when weath­er warms over the week­end. If you have neigh­bors that are cur­rent­ly away or know of cur­rent­ly vacant build­ings, please keep an eye open for signs of run­ning water exter­nal to the structures.
The fol­low­ing emer­gency pro­ce­dures should be followed:
Please min­i­mize the flush­ing of toi­lets and hold yel­low water as long as possible
Please do not wash clothes until this sit­u­a­tion is remedied
Please take extreme­ly short show­ers and avoid the run­ning of baths. Do not allow water to run while brush­ing your teeth or doing dishes.
Many of the hous­es in Fri­day Har­bor are old­er con­struc­tion and have inad­e­quate insu­la­tion and wrap­ping of pipes. We great­ly appre­ci­ate your assis­tance in keep­ing usage down and seek­ing the cause of the prob­lems. We intend to noti­fy the pub­lic by press release as soon as nor­mal water usage can resume. You can call Town Hall with ques­tions or con­cerns at 360–378-2810.
You can support the San Juan Update by doing business with our loyal advertisers, and by making a one-time contribution or a recurring donation.