Weekly Covid Case Update
Posted December 24, 2021 at 12:58 pm by Tim Dustrude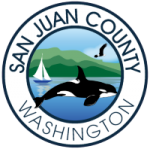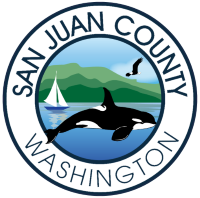 Since the last update on Fri­day Decem­ber 17th, there have been 13 new con­firmed or prob­a­ble cas­es in San Juan Coun­ty. Cur­rent case count is now 479. How­ev­er, there are a num­ber of sus­pect cas­es cur­rent­ly under inves­ti­ga­tion that are not yet count­ed in the total case count pend­ing con­firm­ing test results, but may con­tribute to a spike in case num­bers in the days ahead.
There are approx­i­mate­ly six unvac­ci­nat­ed close con­tacts of pos­i­tive cas­es cur­rent­ly in quar­an­tine in the islands. Six of the thir­teen new cas­es have been iden­ti­fied as being ful­ly vaccinated.
Lopez Island: There are five new cas­es on Lopez Island since the last update, all of which are tied either direct­ly or indi­rect­ly to a pre­vi­ous­ly report­ed case. There are sev­en pos­i­tive cas­es under active mon­i­tor­ing on Lopez Island at this time.
Orcas Island: There are five new cas­es on Orcas Island since the last update. There are sev­en pos­i­tive cas­es under active mon­i­tor­ing on Orcas Island. Note that there is an active out­break inves­ti­ga­tion under­way on Orcas at this time tied to a hol­i­day gath­er­ing. More cas­es are anticipated.
San Juan Island: There are two new cas­es on San Juan Island since the last update. There are two pos­i­tive cas­es under active mon­i­tor­ing on San Juan Island at this time.
NOTE: There is also one new case tied to Decatur Island, but the indi­vid­ual is iso­lat­ing at a main­land loca­tion and there is no expo­sure risk to the Decatur community.
Impor­tant Notes:
There is a strong sense with­in the local pub­lic health con­tact trac­ing team that WA and San Juan Coun­ty are on the verge of a sig­nif­i­cant surge in cas­es. Whether it hap­pens this com­ing week, or soon after, it seems clear that the Omi­cron vari­ant will lead to many more infec­tions. While the sever­i­ty of ill­ness from this new vari­ant is unknown (ini­tial signs sug­gest­ing it is some­what less severe than Delta are encour­ag­ing), the sheer num­ber of cas­es hap­pen­ing all at once will like­ly lead to a sig­nif­i­cant drain on health­care resources. Please review the info below in advance of the antic­i­pat­ed surge.
Being vac­ci­nat­ed con­tin­ues to offer sig­nif­i­cant pro­tec­tion from severe ill­ness and is the sin­gle most effec­tive way to help reduce your chances of end­ing up in the hos­pi­tal from COVID. Many local and main­land providers con­tin­ue to offer dos­es, and the cur­rent sched­ule and reg­is­tra­tion links for upcom­ing Coun­ty vac­cine clin­ics is at https://www.sanjuanco.com/1737/COVID-Vaccine-Info. Jan­u­ary boost­er clin­ics will be post­ed to web­site next week.
The Coun­ty Health & Com­mu­ni­ty Ser­vices team gave away more than 3,000 mail in test kits last week. For those who received those kits, please note that the expi­ra­tion date for those kits that were due to expire 12/21 has been extend­ed out one year by the man­u­fac­tur­er. The Coun­ty and some local providers are active­ly work­ing with WA DOH and the fed­er­al gov­ern­ment to secure more at-home test­ing kits. Details will be pro­vid­ed when addi­tion­al info is available.
From the very begin­ning of the pan­dem­ic the local Health and Com­mu­ni­ty Ser­vices con­tact trac­ing and sur­veil­lance teams have tak­en tremen­dous pride in the high lev­el of atten­tion and effort they have put into man­ag­ing the risk of spread from every pos­i­tive case that is report­ed. Please note that as cas­es spike due to Omi­cron, the teams will like­ly be unable to sup­port that high lev­el of ser­vice. Email may replace phone calls as the pri­ma­ry form of out­reach, staff may be less avail­able or unavail­able to answer indi­vid­ual ques­tions, and those who test pos­i­tive may be asked to do the noti­fi­ca­tion of their close con­tacts them­selves and to share info pro­vid­ed by Health & Com­mu­ni­ty Ser­vices staff. Islanders are asked to be patient and under­stand­ing of the lim­i­ta­tions placed on the response due to a poten­tial­ly record vol­ume of cases.
If cas­es spike as expect­ed, WA and San Juan Coun­ty res­i­dents may expect increased lim­its on activ­i­ties. Specifics of what those lim­its may look like are unknown, but they may include increased test­ing or vac­ci­na­tion require­ments in some set­tings, lim­its on social gath­er­ings, or scal­ing back of activ­i­ties that may be seen as high risk. Hope­ful­ly the spike in cas­es won't lead to a dra­mat­ic strain on hos­pi­tals but giv­en the rel­a­tive­ly large num­ber of indi­vid­ual choos­ing to remain unvac­ci­nat­ed, it seems like­ly that it will. If there is good news in this, it is that ini­tial data sug­gests that the Omi­cron spike will be over rel­a­tive­ly quick­ly, per­haps in just a few weeks. If so, that sug­gests that any new lim­its may be some­what short in duration.
As always, the Health & Com­mu­ni­ty Ser­vices team is tremen­dous­ly appre­cia­tive of the ongo­ing sup­port, patience, and coop­er­a­tion of the com­mu­ni­ty. The cur­rent sit­u­a­tion is not what any of us want­ed, but the islands con­tin­ue to shine amidst the strug­gle, and our team wish­es all islanders a safe, warm, and peace­ful holidays.
You can support the San Juan Update by doing business with our loyal advertisers, and by making a one-time contribution or a recurring donation.