What Gift Keeps Giving?
Posted December 13, 2021 at 4:12 am by Tim Dustrude
This arti­cle was Sub­mit­ted by Tran­si­tions San Juan Island Waste Man­age­ment Group…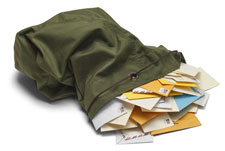 What keeps on giv­ing each year? Cre­at­ing tra­di­tions that help nature:
A pot­ted fir tree brought inside to dec­o­rate, used year­ly; grow­ing side by side with us all.
A can­dle lit every Xmas eve.
A cac­tus passed down through gen­er­a­tions, nour­ished and watered through­out the year to flour­ish and bloom for fam­i­ly and friends dur­ing our hol­i­day season.
Tra­di­tions are passed along, picked up and tweaked to fit as fam­i­lies grow and change, col­lect­ing cul­ture with each new addi­tion, pro­tect­ing cul­ture with each loss.
These fam­i­ly ways pro­duce no "unused left­overs", no over-flow­ing garbage bins, no waste, and no trips to the dump at the end of the year.
Give expe­ri­ences as gifts: pot­tery or piano, danc­ing or drum­ming lessons.
Give a gift wrapped in a pret­ty piece of cloth, or your child's lat­est Picas­so piece
Donate in your friends name to their favorite charity.
While hav­ing fun the­ses hol­i­days and show­ing love to each oth­er, let's be kind to our planet.
Here are a few local ideas; what a sur­prise to receive a gift cer­tifi­cate from Cafe Deme­ter for a dozen "peace pas­tries" from your activist friend! How about an oppor­tu­ni­ty to speak to your cre­ative side and learn to throw a beau­ti­ful pot in Jan­u­ary from Alche­my Arts Cen­ter? The best of all per­haps… a table for two at Duck Soup from your lover.
You can support the San Juan Update by doing business with our loyal advertisers, and by making a one-time contribution or a recurring donation.