San Juan Island Library hires development director, provides update on new library location
Posted February 19, 2022 at 3:39 pm by San Juan Update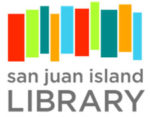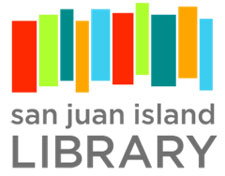 The San Juan Island Library sends along some updates about their new­ly hired devel­op­ment direc­tor and the loca­tion of their new build­ing, on the site of the for­mer Life Care Center.
The San Juan Island Library is excit­ed to announce Amy Saxe-Eyler has joined its staff to serve as Devel­op­ment Direc­tor. Amy has lived in the San Juan Islands since 2009 and has been assist­ing non­prof­its for decades. She has expe­ri­ence in fundrais­ing, grant-writ­ing, finan­cial man­age­ment, and mar­ket­ing and has served in the non­prof­it sec­tor as both direc­tor and staff mem­ber, as well as vol­un­teer­ing and her ser­vice on boards.
In her devel­op­ment role, Amy will work close­ly with Library Direc­tor Lau­rie Orton, the Friends of the Library, and the Board of Trustees to lead the fundrais­ing efforts for the new library cap­i­tal campaign.
"Grow­ing up as a latch-key kid, as a col­lege stu­dent with lim­it­ed means, and now as a par­ent, libraries have been a source of sup­port for me my entire life. I'm thrilled to be here to share our won­der­ful library's sto­ries and to help it grow into its full poten­tial," Saxe-Eyler said. "Incred­i­bly, 2022 marks the 100-year anniver­sary of the first library opened on San Juan Island! A cen­tu­ry lat­er, we have wild­ly inno­v­a­tive, friend­ly staff and vol­un­teers, state-of-the art col­lec­tions, and an amaz­ing vari­ety of pro­grams serv­ing all ages. Our small but mighty library is burst­ing at the seams."
The library build­ing project was first pre­sent­ed to the com­mu­ni­ty in 2018 and was delayed when the COVID-19 pan­dem­ic hit San Juan Island. The project pro­pos­es a new facil­i­ty, cen­tral to down­town at 660 Spring Street, the site of the for­mer Life Care Cen­ter in Fri­day Harbor.
Lau­rie Orton com­ment­ed, "We love this loca­tion as this cen­tral site will car­ry on being an anchor for the com­mu­ni­ty as it was for so many islanders in the past. The new facil­i­ty will be built with three dif­fer­ent avenues of sup­port — a state library cap­i­tal grant, pri­vate and pub­lic fundrais­ing, and a bond vote this Novem­ber. As many of you know, the for­mer Life Care Cen­ter build­ing expe­ri­enced a leak dur­ing the island's recent freeze, result­ing in dam­age to floors, walls, and ceil­ings. For­tu­nate­ly, we were not plan­ning to use this struc­ture for the new library, and the library's insur­ance is cov­er­ing all of the cleanup and repairs. Some of the demo­li­tion and abate­ment work that would have had to be done lat­er on is being accom­plished now at no cost to the Library. That's very good news for the project budget."
Saxe-Eyler has expe­ri­enced the less­er-known ben­e­fits the library offers to San Juan Island. She added, "As a non­prof­it work­er and vol­un­teer, I've wit­nessed first-hand how the library con­nects our local com­mu­ni­ty in unex­pect­ed ways. It's a price­less resource for oth­er local non­prof­its and their clients, island schools, small busi­ness­es, ser­vice groups, and many more. An invest­ment in this new space stretch­es far beyond con­struc­tion of a build­ing – it's a sus­tain­ing gift to the community."
For more infor­ma­tion, you can reach Amy at asaxe-eyler@sjlib.org or vis­it www.sjlib.org.
You can support the San Juan Update by doing business with our loyal advertisers, and by making a one-time contribution or a recurring donation.