A financial year in review from the San Juan County Auditor
Posted March 9, 2022 at 9:19 pm by San Juan Update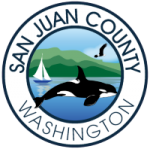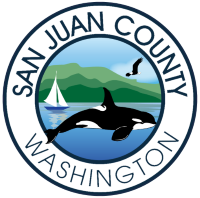 San Juan Coun­ty Audi­tor Milene Hen­ley shares a detailed syn­op­sis of the pro­found growth that sev­er­al of the Coun­ty's key rev­enue sources expe­ri­enced in 2021, along with insights into how those funds may (and may not) be used in the years ahead.
Spring is a time full of hope. Last spring, we hoped we would soon see the last of COVID. That didn't turn out the way we'd hoped. But in many oth­er ways, 2021 turned out to be a pret­ty good year.
The big sur­prise was how strong the econ­o­my was. Despite a few remain­ing weak­ened sec­tors and a frus­trat­ing­ly tight labor mar­ket, the econ­o­my thrived, both local­ly and nation­al­ly. Local­ly, San Juan Coun­ty sales tax rev­enue grew 46% in 2021, after a small dip in 2020. With peo­ple trav­el­ing again, accom­mo­da­tions thrived, and lodg­ing tax rev­enue (a sub­set of sales tax rev­enue) grew even more – a whop­ping 80% – after a 25% dip in 2020.
Strong state and nation­al build­ing and real estate mar­kets also showed local­ly. Both the num­ber of sales and the price of real estate in San Juan Coun­ty rose dra­mat­i­cal­ly in 2020 (51% in num­ber of sales, 57% in dol­lars). In 2021, while the num­ber of sales dipped slight­ly, the dol­lar vol­ume rose anoth­er 21%, reflect­ing the increase in prop­er­ty val­ues. Prices are dri­ven upward, in large part, by the shrink­ing inven­to­ry of hous­es for sale. The num­ber of prop­er­ties avail­able for sale shrank 45% from Jan. 2020 to Jan. 2021 and anoth­er 33% from Jan. 2021 to Jan. 2022.
Trans­fers of prop­er­ty own­er­ship are sub­ject to Real Estate Excise Tax (REET) – essen­tial­ly, a sales tax on real prop­er­ty. REET in San Juan Coun­ty includes com­po­nents for the state, for the Land Bank, for cap­i­tal projects, and, most recent­ly, for Afford­able Hous­ing. REET rev­enue for the Land Bank grew 49% in 2020 and anoth­er 20% in 2021. REET rev­enue for cap­i­tal and for hous­ing grew proportionately.
A relat­ed source of rev­enue is the rev­enue from record­ed doc­u­ments. Rev­enue from record­ed doc­u­ments – which large­ly record changes to real prop­er­ty own­er­ship – expe­ri­enced sim­i­lar rates of growth: 32% and 22% in 2020 and 2021, respec­tive­ly. Record­ed doc­u­ments con­tribute to afford­able hous­ing projects and to the preser­va­tion of his­toric doc­u­ments with­in the County.
Prop­er­ty devel­op­ment typ­i­cal­ly fol­lows prop­er­ty sales. Con­struc­tion is the largest part of local sales tax rev­enue, rep­re­sent­ing 36% of tax­able sales in San Juan Coun­ty for the first three quar­ters of 2021. (Fourth quar­ter data is not yet avail­able.) Con­struc­tion activ­i­ty also brings in rev­enue for build­ing and plan­ning per­mits. Last year was the County's sec­ond year of dou­ble-dig­it growth in per­mit­ting rev­enue – 24% in 2020 and 19% in 2021.
Inevitably, with all that unex­pect­ed rev­enue com­ing in, cash accu­mu­lates. End­ing cash in the Coun­ty grew 28% in 2020 and anoth­er 45% in 2021. Of course, most of that cash ($57.4 mil­lion of the $71.7 mil­lion total) is restrict­ed funds that can be used only for very spe­cif­ic pur­pos­es. For exam­ple, $14 mil­lion is in the Land Bank and can be used only to pur­chase, main­tain, or endow the future main­te­nance of Land Bank prop­er­ties. Anoth­er $11 mil­lion is in the Roads Fund; most of those funds are com­mit­ted to projects bud­get­ed for 2022. In the Afford­able Hous­ing Fund, almost $6 mil­lion is avail­able for afford­able hous­ing projects. So even though the mon­ey is large­ly restrict­ed, it will allow the Coun­ty to com­plete much-need­ed work.
For now, it's almost spring again, and I'm once again full of hope. I'm hope­ful that the Coun­ty will use its accu­mu­lat­ed funds effec­tive­ly, and for their intend­ed pur­pos­es. I'm hope­ful that we will, at last, real­ly put this COVID thing behind us. And I'm espe­cial­ly hope­ful that glob­al con­flicts will find a way to peace­ful­ly resolve.
Milene Hen­ley
San Juan Coun­ty Auditor
You can support the San Juan Update by doing business with our loyal advertisers, and by making a one-time contribution or a recurring donation.