Notes from the Island — March 31
Posted March 31, 2022 at 6:00 am by Jeff Arnim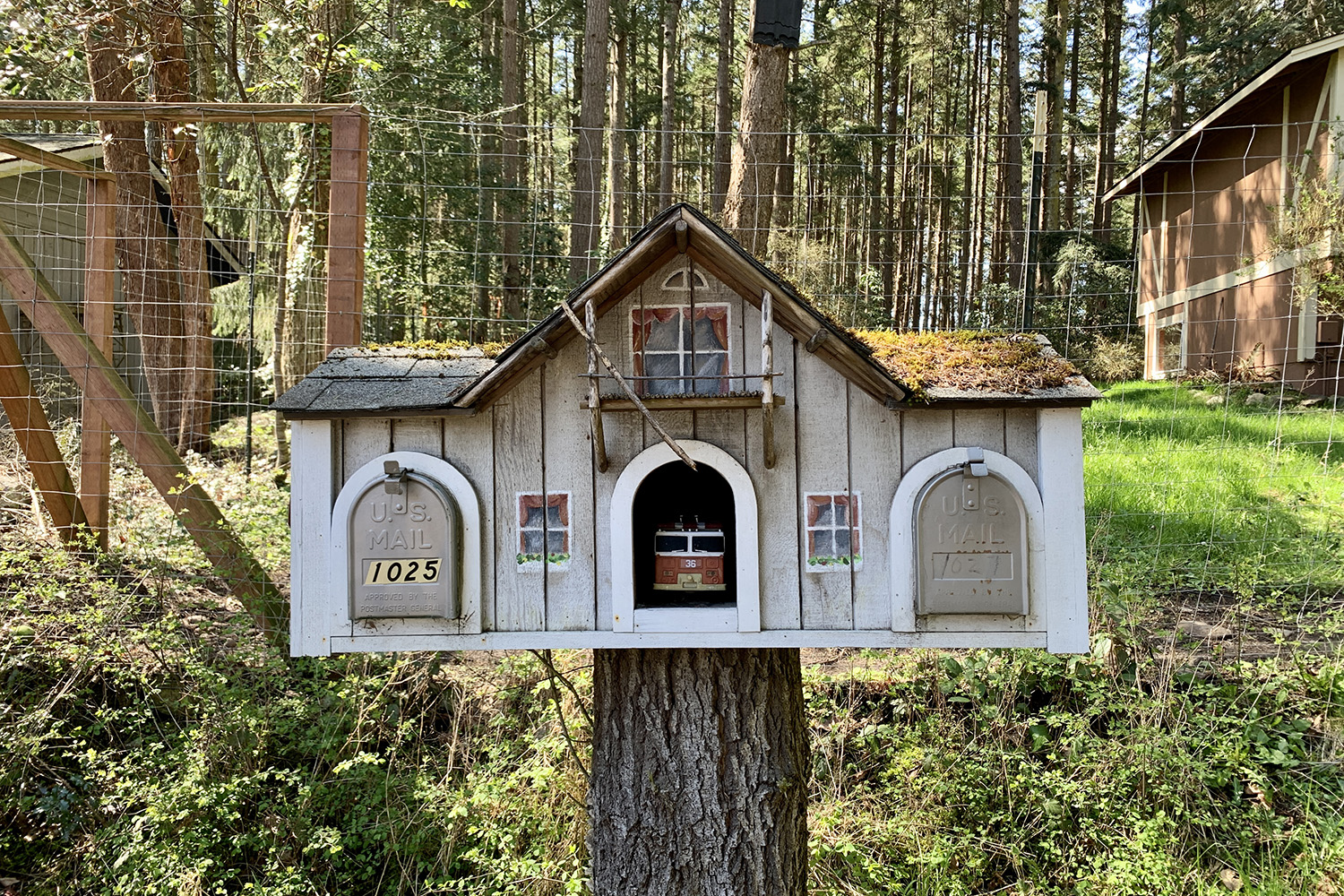 The trans­fer sta­tion reminds cus­tomers to tell the scale house atten­dant if you have any propane tanks for dis­pos­al. There have been a few recent instances in which tanks were dumped into the garbage trail­ers, where they could have been crushed by an equip­ment oper­a­tor and poten­tial­ly caused a safe­ty issue.
Swap fruit tree cut­tings and learn how to graft your own trees at the graft­ing work­shop and scion exchange at the Grange on Sun­day at 3 p.m.
You'll have to wait for the next Old­Town Bagel Co. pop-up shop — it's not hap­pen­ing until June.
Des­o­la­tion Sound has a new music video for their song "Record Store." Cecil's plays a star­ring role.
Fri­day Har­bor Fam­i­ly Clin­ic does­n't offi­cial­ly open until April 11, but they're now offer­ing sports phys­i­cal appoint­ments for stu­dents who need them in order to take part in spring sports. Call 360–370-5971 to get scheduled.
San Juan Island Nation­al His­tor­i­cal Park is host­ing a pub­lic meet­ing today at 1 p.m. at the Amer­i­can Camp Vis­i­tors Cen­ter to dis­cuss Islanders' con­cerns relat­ed to the impact wildlife pho­tog­ra­phy is hav­ing on the Amer­i­can Camp prairie.
Have some­thing to share with the Island? Whether the news is big or small, let us know!
You can support the San Juan Update by doing business with our loyal advertisers, and by making a one-time contribution or a recurring donation.