Great Islands Clean-up takes place April 23
Posted April 6, 2022 at 2:20 pm by San Juan Update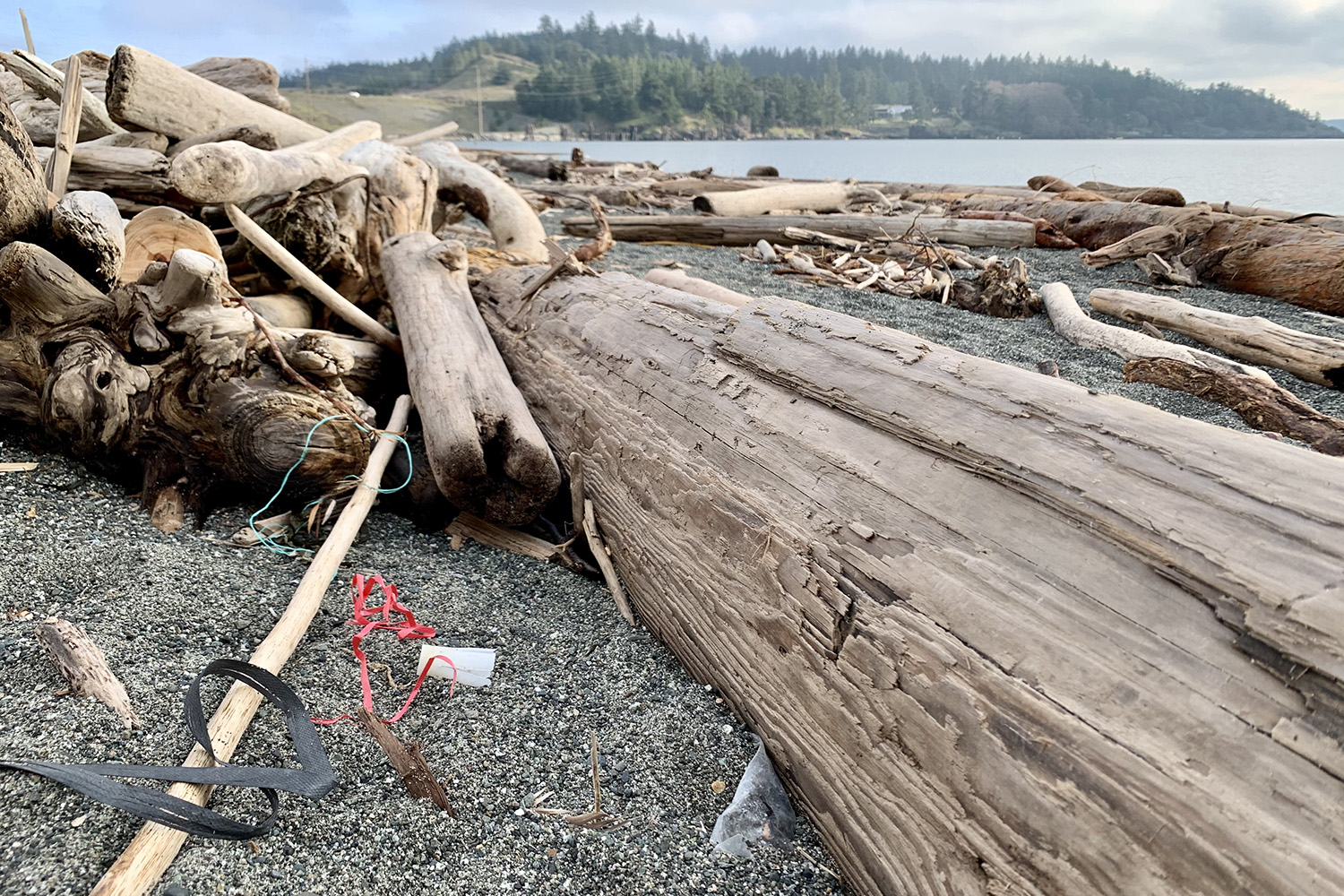 The San Juan Coun­ty Depart­ment of Envi­ron­men­tal Stew­ard­ship shares details about the Island's major annu­al pub­lic clean-up event.
The Great Islands Clean-up is back in per­son. Come join your fel­low Islanders for the 2022 Spring Great Islands Clean-up on Sat­ur­day, April 23, between 10 a.m and 2 p.m.
This year's theme, All Hands on Deck, cel­e­brates our col­lab­o­ra­tive efforts as a com­mu­ni­ty to keep our oceans and roads lit­ter free. Dur­ing this event, par­tic­i­pants of all ages can sign-up to col­lect trash on a des­ig­nat­ed beach or road, and then bring their trash to the cen­tral meet­ing spot to be counted.
On San Juan Island, meet at 10 a.m. at the San Juan Island Brew­ing Co. park­ing lot at 410 A Street to pick up trash col­lec­tion equip­ment and receive beach and road­way assign­ments. Cof­fee and good­ies will be pro­vid­ed by Laut­en­bach Recy­cling to fuel your efforts (bring your own cof­fee cup, please). Drop-off your col­lect­ed trash at the same loca­tion by 2:30 p.m. There will be an after-par­ty at San Juan Island Brew­ing Co. start­ing at 3 p.m. If you'd like to be assigned a loca­tion ahead of time, con­tact Kather­ine for beach­es and con­tact Tina for roads.
"Plas­tic pol­lu­tion in our oceans is hav­ing a dev­as­tat­ing impact on marine life and human health," says Katie Flem­ing, San Juan County's Sol­id Waste Coor­di­na­tor. "The Great Islands Clean-up is a good oppor­tu­ni­ty for our com­mu­ni­ty to join togeth­er and address this glob­al issue. Every lit­tle bit helps – hun­dreds of vol­un­teers col­lect thou­sands of pounds of trash dur­ing this bi-annu­al event in the islands each spring and fall."
You can support the San Juan Update by doing business with our loyal advertisers, and by making a one-time contribution or a recurring donation.