Today is Library Giving Day
Posted April 6, 2022 at 7:44 am by San Juan Update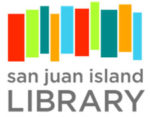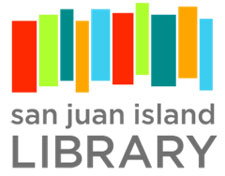 The San Juan Island Library sends along a reminder about the impor­tance of its indi­vid­ual finan­cial supporters.
What is 100 years old and opens its doors to Islanders 6 days a week? Your local library! The San Juan Island Library wel­comes Islanders and vis­i­tors of all ages, and has for a cen­tu­ry. With noth­ing more than your free library card, you have access to an incred­i­ble vari­ety of read­ing mate­ri­als, media, games, tech­nol­o­gy resources, and sup­port from friend­ly staff and volunteers.
Library Giv­ing Day start­ed as an idea gen­er­at­ed by the Seat­tle Pub­lic Library Foun­da­tion. The con­cept was to cre­ate a nation­al day of giv­ing that pub­lic libraries would ral­ly around and that the pub­lic would embrace.
As an indi­vid­ual sup­port­er, you can pro­vide crit­i­cal fund­ing for pro­grams not cov­ered by the Library's budget.
Did you know that your library offers ten inno­v­a­tive pro­grams each month designed to engage Islanders in learn­ing and dis­cov­ery at any age? A safe place for teens to meet up, car­ing out­reach for island seniors, and job research oppor­tu­ni­ties are just a few of the ser­vices avail­able beyond the tra­di­tion­al media col­lec­tions and resources.
Show your appre­ci­a­tion for the many ways the San Juan Island Library pro­vides a place for you to dis­cov­er the things you val­ue – learn­ing, read­ing, and essen­tial con­nec­tion with oth­er com­mu­ni­ty mem­bers. Make a secure online dona­tion, drop off dona­tions, or mail checks to the SJI Library, 1010 Guard Street, Fri­day Har­bor, WA 98250. Please also share the library's social media posts and this arti­cle with your friends.
All dona­tions for Library Giv­ing Day will be used for gen­er­al sup­port of pro­grams and mate­ri­als. Togeth­er, we can make it a success.
You can support the San Juan Update by doing business with our loyal advertisers, and by making a one-time contribution or a recurring donation.