Town shares Spring Cleanup results
Posted April 4, 2022 at 2:25 pm by San Juan Update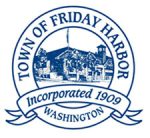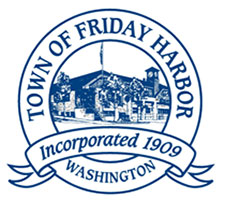 The Town of Fri­day Har­bor sends along a brief update about last week's Spring Cleanup efforts.
The Town of Fri­day Har­bor helped its cus­tomers jump start their spring clean­ing with free pick­up of over­sized refuse the week of March 25–31. This is the sixth year the Town has offered the Spring Cleanup ser­vice to its res­i­den­tial refuse cus­tomers. Refuse employ­ees Dave Smith and Robert Pen­well picked up a total of 20 tons of over­sized junk too large to fit in stan­dard garbage cans. Last year the Town picked up 18.5 tons.
"Once again, our cus­tomers did a fan­tas­tic job of select­ing accept­able items and neat­ly stack­ing them for pick­up," said Town Admin­is­tra­tor Denice Kulseth. She also rec­og­nized the excel­lent job the Pub­lic Works employ­ees did han­dling the sig­nif­i­cant increase in refuse picked up this year.
"Town staff is grate­ful to the May­or and Town Coun­cil for approv­ing this addi­tion­al free ser­vice," said Kulseth. The Town hopes to see this town beau­ti­fi­ca­tion ser­vice con­tin­ue in future years.
You can support the San Juan Update by doing business with our loyal advertisers, and by making a one-time contribution or a recurring donation.