Town of Friday Harbor begins work on housing action plan
Posted May 5, 2022 at 9:44 am by San Juan Update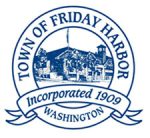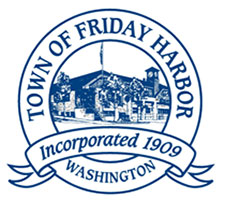 The Town sends along news about the steps involved in cre­at­ing its new hous­ing action plan.
The Town of Fri­day Har­bor is pleased to invite the com­mu­ni­ty to par­tic­i­pate in upcom­ing com­mu­ni­ty engage­ment oppor­tu­ni­ties planned for each project mile­stone that will be used to devel­op and shape the Fri­day Har­bor Hous­ing Action Plan. The HAP is a plan­ning tool that looks at hous­ing stock, hous­ing afford­abil­i­ty, hous­ing needs, hous­ing types, and reg­u­la­to­ry con­straints to design imple­mentable hous­ing strate­gies in Fri­day Harbor.
Com­mu­ni­ty engage­ment activ­i­ties will include pop-up events, dig­i­tal sto­ry­telling, sur­veys, work­shops, and pub­lic meet­ings. The project team has start­ed a pre­lim­i­nary assess­ment of exist­ing con­di­tions, local hous­ing con­straints, and an eval­u­a­tion regard­ing poten­tial oppor­tu­ni­ties. These find­ings will be shared with the com­mu­ni­ty lat­er this sum­mer. Upon com­ple­tion of exten­sive research, com­mu­ni­ty out­reach, and pub­lic meet­ings, the Town's HAP is sched­uled for adop­tion in June 2023.
Fri­day Har­bor Mar­ket Place is host­ing the first oppor­tu­ni­ty to gath­er your input regard­ing hous­ing needs in town. Come meet with Town staff and the Town's HAP con­sul­tant on Sat­ur­day, May 14 between 9 a.m. and 3 p.m.
For more infor­ma­tion, con­tact Ryan Eric­son, Com­mu­ni­ty Devel­op­ment Direc­tor, at 360–378-2810 or ryane@fridayharbor.org.
You can support the San Juan Update by doing business with our loyal advertisers, and by making a one-time contribution or a recurring donation.