Two outdoor story walks coming to Friday Harbor
Posted May 19, 2022 at 4:48 pm by San Juan Update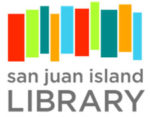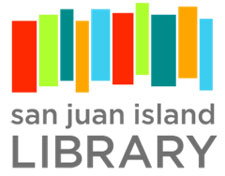 The library shares an update about out­door pro­gram­ming com­ing to two Fri­day Har­bor parks this spring and summer.
The San Juan Island Library, in part­ner­ship with Island Rec, is offer­ing two sto­ry walks that will be open to the pub­lic Memo­r­i­al Day through Labor Day.
A sto­ry walk is a cre­ative way for peo­ple to enjoy lit­er­a­cy and the out­doors at the same time. Lam­i­nat­ed pages from pic­ture books are attached to signs that are placed along pop­u­lar walk­ing paths for chil­dren and adults to see and inter­act with as they explore the out­door spaces. Sug­gest­ed activ­i­ties that go along with the sto­ry are fea­tured on each sign to pro­mote healthy move­ment and exercise.
The Sto­ry­Walk Project was cre­at­ed by Anne Fer­gu­son of Mont­pe­lier, Ver­mont and devel­oped in col­lab­o­ra­tion with the Kel­logg-Hub­bard Library. Sto­ry walks have been installed in 50 states and more than 13 coun­tries, includ­ing Cana­da, Malaysia, Eng­land, and South Korea. San Juan Island Library's first com­mu­ni­ty sto­ry walk instal­la­tion was in part­ner­ship with the San Juan Coun­ty Con­ser­va­tion Land Bank in Octo­ber 2021.
"We are delight­ed to col­lab­o­rate with Island Rec this year to bring our sec­ond sto­ry walk project to Fri­day Har­bor," said Meli­na Lagios, San Juan Island Library Youth Ser­vices Man­ag­er. "Linde Park and the Fam­i­ly Park at the Fair­grounds are pop­u­lar des­ti­na­tions for our local fam­i­lies. Chil­dren of all ages, espe­cial­ly preschool­ers, love fol­low­ing along with the sto­ries and find­ing the next sign and activ­i­ty, which is a fan­tas­tic way to help build their ear­ly lit­er­a­cy skills while being on the move and phys­i­cal­ly active."
At John O. Linde Com­mu­ni­ty Park, enjoy the sto­ry of Galá­pa­gos Girl/Galapagueña and learn how Valenti­na helps pro­tect her frag­ile island's wildlife and nat­ur­al beau­ty. The sto­ry is inspired by the real-life child­hood of Valenti­na Cruz and is both edu­ca­tion­al and inspi­ra­tional for all ages. The text is pre­sent­ed in Eng­lish and Spanish.
Way Down Deep in the Deep Blue Sea is the book selec­tion for the sto­ry walk at the Fam­i­ly Park at the Fair­grounds. This sing-song rhyming sto­ry fea­tures dif­fer­ent ocean ani­mals and is won­der­ful for fam­i­lies with tod­dlers and preschoolers.
Both sto­ry walks were made pos­si­ble through grant fund­ing from the Women's Fund of the San Juan Island Com­mu­ni­ty Foundation.
You can support the San Juan Update by doing business with our loyal advertisers, and by making a one-time contribution or a recurring donation.