San Juan Island EMS hires new training and operations assistant chief
Posted June 2, 2022 at 8:31 pm by San Juan Update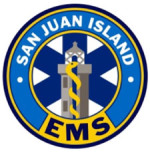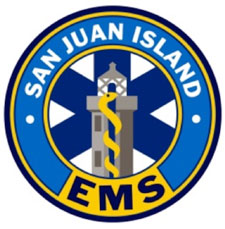 EMS sends along details about their newest hire, T.J. Bishop.
San Juan Island EMS would like to offi­cial­ly wel­come our new Assis­tant Chief of Train­ing and Oper­a­tions, T.J. Bish­op. We feel lucky to have Chief Bishop.
In his mil­i­tary career he was an infantry squad leader and served in the Spe­cial Forces and the Old Guard. He was also an Spe­cial Forces Med­ical Sergeant and Chief Instruc­tor in the U.S. Army Reserve.
In his civil­ian life, Chief Bish­op has been a para­medic-fire­fight­er since 1997. He has served as a Divi­sion Chief of EMS, as the Course Direc­tor of Amer­i­can Heart Asso­ci­a­tion Train­ing, a Med­ical Ser­vices Offi­cer, Tac­ti­cal Para­medic with SWAT, Advanced Life Sup­port Train­ing Coor­di­na­tor, and Assis­tant Fire Chief of EMS and Safe­ty. He's worked in hos­pi­tal dis­tricts, fire dis­tricts, and mil­i­tary units.
"Each of our top three can­di­dates were put through a full day of rig­or­ous test­ing," said EMS Admin­is­tra­tor and Hos­pi­tal Dis­trict Super­in­ten­dent Nathan But­ler. "T.J.'s test­ing day fell on the day of the Spring Street Fire; we had been up all night. He took the events in stride with pro­fes­sion­al­ism and patience. From the moment he start­ed his major trau­ma sce­nario, I real­ized we were prob­a­bly going to hire him. I am so grate­ful he accepted."
Please give a warm wel­come to T.J. Bish­op and his fam­i­ly, who will be mov­ing from Long Beach, Washington.
You can support the San Juan Update by doing business with our loyal advertisers, and by making a one-time contribution or a recurring donation.