Warbass Way closures scheduled
Posted June 27, 2022 at 8:41 am by San Juan Update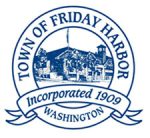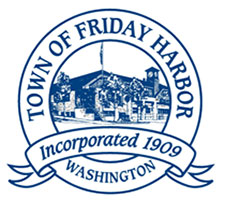 The Town of Fri­day Har­bor shares news about this week's road clo­sures on War­bass Way.
OPALCO is in the process of replac­ing util­i­ty poles on War­bass Way. The work began last Fri­day and will con­tin­ue this week from approx­i­mate­ly 6:30 a.m. to 5 p.m. Mon­day through Thurs­day. No work will occur on Fri­day or over the week­end. OPALCO expects the work to take approx­i­mate­ly two weeks to complete.
This work will require full clo­sure of War­bass Way at the point of the contractor's work zone, which means the road will be open to local traf­fic only; flag­gers will be on-site direct­ing local traffic.
Those com­ing into town via Turn Point Road will be rout­ed up Har­ri­son Street, which will become a two-way street for its entire length. Dri­vers are urged to use extreme cau­tion while trav­el­ing on Har­ri­son Street and Turn Point Road where they inter­sect because this is a revised traf­fic pat­tern. Pedes­tri­ans are asked not to walk on War­bass Way dur­ing the util­i­ty work hours and to use extreme cau­tion while walk­ing on Har­ri­son Street.
Ques­tions on this traf­fic revi­sion may be direct­ed to Town Pub­lic Works Direc­tor Jesse Dou­glas-Seitz at (360) 378‑2154 or jesseds@fridayharbor.org.
You can support the San Juan Update by doing business with our loyal advertisers, and by making a one-time contribution or a recurring donation.