Alchemy Art Center's Artists in Community program continues in July
Posted July 22, 2022 at 8:50 am by San Juan Update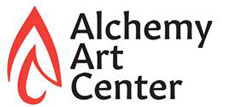 Alche­my Art Cen­ter shares news about three free arts events tak­ing place over the next two weeks.
Fri­day, July 22
4–5 p.m., The Dome, 1255 Wold Rd
Alche­my is host­ing an artist talk by local and inter­na­tion­al col­lab­o­ra­tors Niky­ta Palmisani, Juniper Blomberg, Anya Gleiz­er, and Pablo Fer­nán­dez Velas­co, all vis­it­ing from Lopez Island. This group will dis­cuss their projects address­ing eco­log­i­cal bound­aries, sense of a place, and local food sys­tems. Niky­ta and Juniper are local Lopez artists, Anya is an artist and researcher at Oxford Uni­ver­si­ty, and Pablo is a researcher at Trin­i­ty Col­lege Dublin. This pre­sen­ta­tion is the cul­mi­na­tion of their collaboration.
Thurs­day, July 28
6–8 p.m., The Dome, 1255 Wold Rd.
Come to Alche­my for this cul­mi­nat­ing pop-up art show fea­tur­ing the work of June and July interns and res­i­dents Ananya Bernar­do, Vince Cuadra, Maya Dji­ji, and Sul­li Yost. These young/emerging artists will be show­ing prints, pot­tery, ceram­ic sculp­ture, soft sculp­ture, fiber arts, jew­el­ry, t‑shirts/wearables, and more. Bring your wal­let and snag some orig­i­nal art for your col­lec­tion. Also fea­tured will be art by youth mentees who have been work­ing with this team this sum­mer. Light refresh­ments will be served.
Sun­day, July 31
5:30–7:30 p.m., San Juan Islands Muse­um of Art, 540 Spring St.
This third install­ment of Alchemy's sum­mer artist talk series (in part­ner­ship with the San Juan Islands Muse­um of Art), will fea­ture vis­it­ing artists/interns Ananya Bernar­do and Vince Cuadra, and local artist and Alche­my Founder/­Co-Direc­tor Maria Michaelson.
Ananya Bernar­do is a visu­al artist from Sil­ver Spring, Mary­land who is cur­rent­ly explor­ing dif­fer­ent medi­ums. She most­ly works with silkscreen prints but is learn­ing medi­ums like tex­tiles, col­lage, ceram­ics and dig­i­tal art. Her work uses bright col­ors to delve into per­son­al grow­ing pains as a means of expression.
Vince Cuadra is a queer-trans Cos­ta Rican-Argen­tin­ian mul­ti­me­dia artist born and raised in the mag­i­cal city of Mia­mi. He cre­ates play­ful and col­or­ful work most­ly focus­ing on iden­ti­ty, queer joy, nos­tal­gia, social issues, and doc­u­men­ta­tion. He makes art using a vari­ety of media includ­ing clay, col­lage, paint­ing, pho­tog­ra­phy, video, and soft sculpture.
You can support the San Juan Update by doing business with our loyal advertisers, and by making a one-time contribution or a recurring donation.