Plastic Free July — habit shift #22
Posted July 22, 2022 at 9:53 pm by San Juan Update
Tran­si­tion San Juan Island's Waste Reduc­tion group shares today's habit shift inspi­ra­tion from the glob­al Plas­tic Free July campaign.
Reduce
Reduc­ing depen­den­cy on sin­gle-use prod­ucts that we're in the habit of buy­ing can feel like hard work. And yet, focus­ing on how sat­is­fy­ing it feels when we do make a shift in the right direc­tion urges us on. The effort it takes to reshape our think­ing becomes less and less as we begin to replace the throw­away men­tal­i­ty with a reduce men­tal­i­ty. There's no doubt about it, reduc­ing our depen­dence on sin­gle-use throw­away prod­ucts results in less waste to think about in our dai­ly lives and less waste end­ing up in the landfill.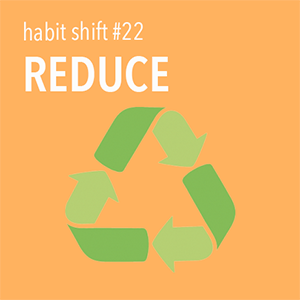 You can support the San Juan Update by doing business with our loyal advertisers, and by making a one-time contribution or a recurring donation.