EDC launches fundraiser for trades and tech training programs at the San Juan County Fair
Posted August 5, 2022 at 6:12 pm by San Juan Update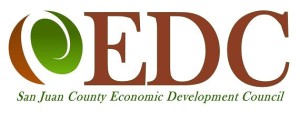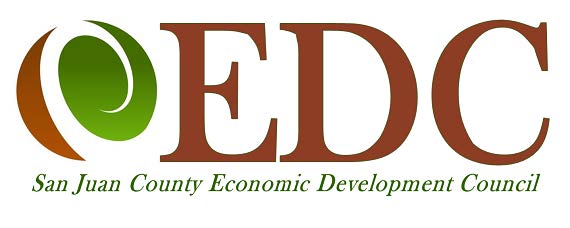 The EDC shares news about their activ­i­ties relat­ed to this year's Coun­ty Fair.
The Eco­nom­ic Devel­op­ment Coun­cil of San Juan Coun­ty is launch­ing a Coun­ty Fair fundrais­ing cam­paign in order to raise $6,250 to sup­port trades and tech train­ing pro­grams in the islands, dur­ing Fair week, Aug. 17–20.
Pri­vate dona­tions are a cru­cial com­po­nent of fund­ing EDC pro­grams, which aim to address local issues of under­em­ploy­ment and work­force short­ages with cours­es in plumb­ing, car­pen­try, sur­vey­ing, com­put­er pro­gram­ming, and more.
EDC trades and tech train­ing pro­grams are offered for both adults and youth, specif­i­cal­ly in high-wage, high-demand skills. The EDC has trained over 100 local work­ers in 2021–2022, and over 400 over the past five years. Dona­tions will allow these crit­i­cal­ly impor­tant pro­grams to continue.
The San Juan Island Com­mu­ni­ty Foun­da­tion is help­ing the EDC to raise funds through their Coun­ty Fair Giv­ing Cam­paign. Through this pro­gram, the first $1,000 in dona­tions will be matched dol­lar-for-dol­lar by the Com­mu­ni­ty Foun­da­tion. The EDC is also eli­gi­ble for up to $2,500 in bonus grants award­ed through­out the Fair.
Donors can con­tribute in-per­son at the Com­mu­ni­ty Foun­da­tion fair booth, on the SJICF web­site, by phone to SJICF at 360–378-1001, or by mail­ing a check payable to SJICF (dat­ed between Aug. 17–20) with Eco­nom­ic Devel­op­ment Coun­cil in the memo line to P.O. Box 1352, Fri­day Har­bor, WA 98250. The Com­mu­ni­ty Foun­da­tion will grant the raised funds to the EDC fol­low­ing the Coun­ty Fair. To be eli­gi­ble for match­ing funds, dona­tions to the EDC must be made dur­ing the four days of the 2022 Coun­ty Fair – Aug. 17–20.
The EDC will also have their own booth at the Coun­ty Fair this year, for the first time ever, with hands-on trades and tech activ­i­ties for kids, as well as infor­ma­tion­al hand­outs about their many pro­grams and resources. They are look­ing for­ward to mak­ing more con­nec­tions with­in the com­mu­ni­ty and hope islanders will stop by to say hel­lo and learn more.
You can support the San Juan Update by doing business with our loyal advertisers, and by making a one-time contribution or a recurring donation.