Food Bank expansion project starts this week
Posted August 12, 2022 at 12:41 pm by San Juan Update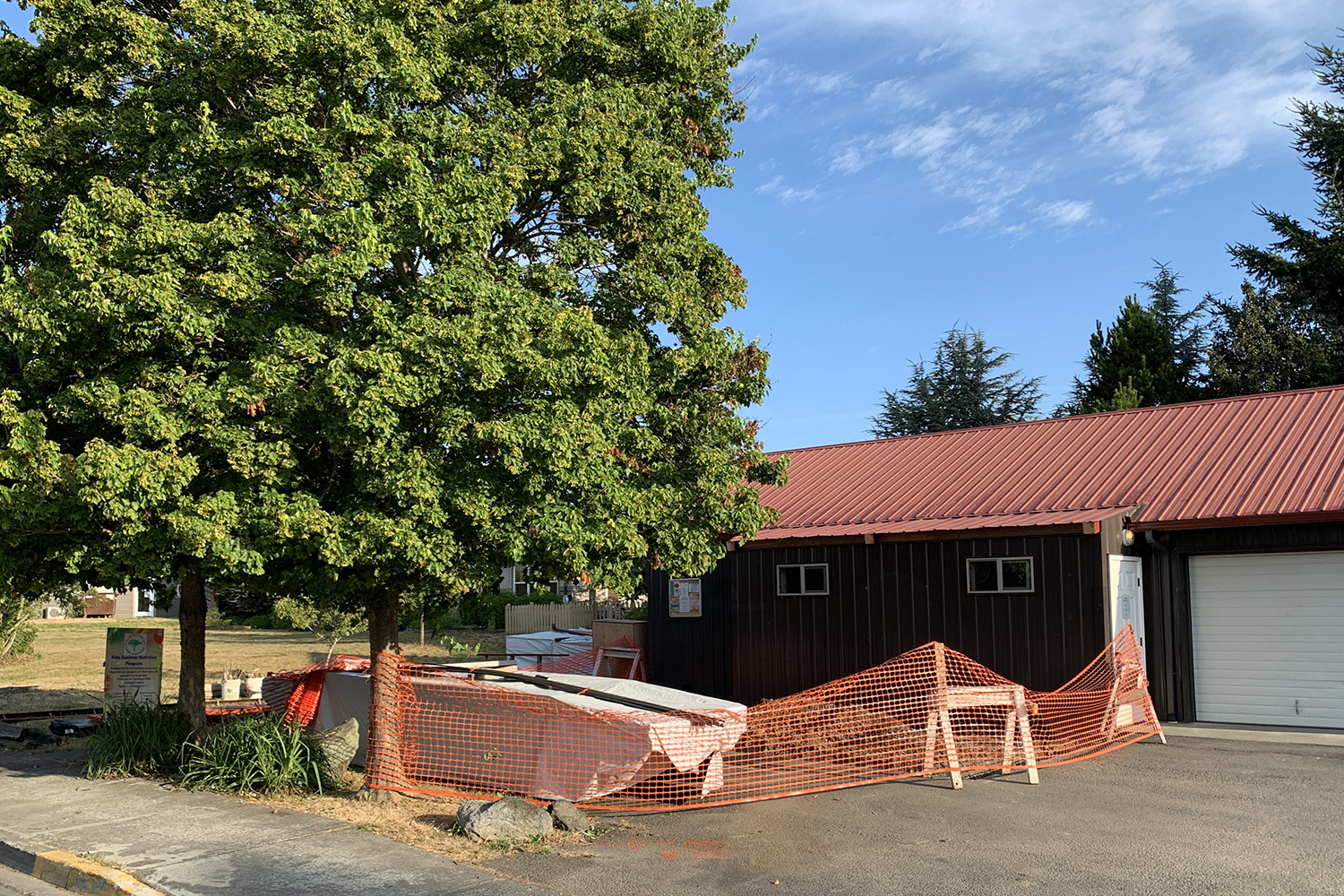 The Food Bank shares an update about upcom­ing improve­ments to their facility.
The Fri­day Har­bor Food Bank starts their expan­sion and exte­ri­or restora­tion project this week by break­ing ground for the expand­ed store­front. This project will cre­ate more stor­age space, bet­ter cus­tomer ser­vice oppor­tu­ni­ties, as well as pro­vid­ing more pri­va­cy for cus­tomers and more cov­er­age dur­ing inclement weather.
The project was designed and con­tributed by David Wal­dron, Archi­tect, and is being con­struct­ed by Ivan Plaza of Bee's Construction.
"We want our store­front to be a wel­com­ing place for any islander expe­ri­enc­ing food inse­cu­ri­ty," says Food Bank Man­ag­er Rachelle Radon­s­ki. "By expand­ing our store, we can pro­vide a greater vari­ety of nutri­tious and cul­tur­al­ly appro­pri­ate food."
The pub­lic can see store con­struc­tion plans dur­ing the Coun­ty Fair at the San Juan Island Com­mu­ni­ty Foun­da­tion booth on Fri­day, Aug. 19. Staff and board mem­bers from the Food Bank will be staffing the booth from 1 to 2:30 p.m. The Food Bank has been select­ed as one the many non­prof­its tak­ing part in the Foun­da­tion's Coun­ty Fair Giv­ing Cam­paign, dur­ing which the Food Bank is ask­ing for dona­tions to help pur­chase two com­mer­cial-grade freezers.
Dona­tions can be made online through the SJICF web­site between Aug. 17 and 20, or by check made payable to the San Juan Island Com­mu­ni­ty Foun­da­tion direct­ly on behalf of the Food Bank dur­ing the four days of the Fair.
You can support the San Juan Update by doing business with our loyal advertisers, and by making a one-time contribution or a recurring donation.