Letter to the Editor: San Juan County voters prevail
Posted August 19, 2022 at 10:30 pm by San Juan Update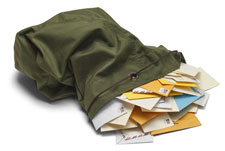 Last week, due to the unlaw­ful actions of our own Coun­ty Coun­cil, two San Juan Coun­ty cit­i­zens had to file in court to defend our demo­c­ra­t­ic right to vote after the Coun­ty Coun­cil blocked cer­tain amend­ments from even being on the ballot.
While our Coun­ty Coun­cil, Coun­ty Man­ag­er and Pros­e­cut­ing Attor­ney sug­gest­ed they had the right to inter­fere with our right to vote, Supe­ri­or Court Judge Chris­ton Skin­ner ruled this week that the San Juan Coun­ty Coun­cil vio­lat­ed the law and that the coun­ty must imme­di­ate­ly put the Char­ter Review Com­mis­sion Amend­ments on the ballot.
Days after the judge's deci­sion, the Coun­ty Coun­cil released a state­ment sug­gest­ing that they had poor legal advice and were now doing the right thing. In fact, it was our incred­i­ble Coun­ty Audi­tor, Milene Hen­ley who – imme­di­ate­ly fol­low­ing the Judge's deci­sion – began tak­ing the nec­es­sary actions to restore our right to vote. To be clear, it took a judge order­ing the Coun­cil to act for them to do so.
Fur­ther, the court deci­sion specif­i­cal­ly stat­ed that the Coun­ty Coun­cil actu­al­ly had no author­i­ty to make any deci­sion regard­ing for­ward­ing the Amend­ments to the Coun­ty Audi­tor in the first place.
The judge also found the Coun­ty Coun­cil was delib­er­ate­ly attempt­ing to lim­it cit­i­zens' abil­i­ty to ques­tion their action due to the tim­ing of their actions as they made their deci­sion after the dead­line and sev­er­al months after they first received the amendments.
In his deci­sion, Judge Skin­ner wrote:
"The Coun­cil wait­ed until August 2, 2022 to make its deci­sion to reject the last four pro­posed amend­ments. This deci­sion was based on the Council's erro­neous con­clu­sion and belief that the CRC mem­bers' term of office end­ed in July of 2021 and that any fur­ther sub­mis­sions were pro­ce­du­ral­ly invalid. Not only was this con­clu­sion erro­neous in the Court's view, but it was also not the Council's deci­sion to make."
The judge also wrote:
"Clear­ly, the tim­ing of the Council's deci­sion was intend­ed to sub­stan­tial­ly lim­it the CRC's abil­i­ty to respond in an effec­tive and time­ly manner."
In the words of Alyssa Koepf­gen, the attor­ney who rep­re­sent­ed the plain­tiffs, "We are very pleased with the court's deci­sion today, which pro­tects the cit­i­zens of San Juan County's right to vote and con­demns the Coun­ty Council's attempt to arbi­trar­i­ly inter­fere with that right. The court ulti­mate­ly agreed with our posi­tion that not only did the Coun­cil com­mit a legal error by fail­ing to place the Commission's pro­posed amend­ments on the bal­lot, but that it also act­ed inequitably by fail­ing to say any­thing to the Com­mis­sion for over a year even though it cer­tain­ly knew the Com­mis­sion was con­tin­u­ing to meet and would be sub­mit­ting a sec­ond set of pro­posed amend­ments. This is a deci­sion which pro­motes trans­paren­cy and fair­ness, as well as the rule of law."
Unfor­tu­nate­ly, due to the actions of our own coun­ty offi­cials, the only choice was to go to court. But in the end, jus­tice pre­vailed, and all San Juan Coun­ty cit­i­zens will now have their demo­c­ra­t­ic right to vote restored and can decide for them­selves if they sup­port the char­ter amend­ments this November.
In the end, whether one is sup­port­ive of the pro­posed Amend­ments or not, hav­ing the abil­i­ty to vote on them is our fun­da­men­tal demo­c­ra­t­ic right – one that must be pro­tect­ed. It is our hope that we can all learn from this and work togeth­er in a more trans­par­ent and pub­lic man­ner that allows each of us the abil­i­ty to engage with our gov­ern­ment in a mean­ing­ful way.
Sharon Abreu
Orcas Island
Janet Brownell
Orcas Island
Pat­ty Garcia
San Juan Island
Robert O'Connell
Lopez Island
Olivia Rose­ber­ry
Orcas Island
Mau­reen See
San Juan Island
You can support the San Juan Update by doing business with our loyal advertisers, and by making a one-time contribution or a recurring donation.