County seeks stolen sign help
Posted September 10, 2022 at 3:44 pm by San Juan Update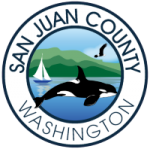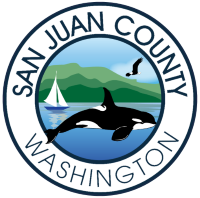 The Coun­ty's Pub­lic Works team requests the pub­lic's help deal­ing with an increase in stolen street signs.
San Juan Coun­ty is expe­ri­enc­ing a slew of street sign thefts, leav­ing inter­sec­tions and many pop­u­lar roads unmarked. Coun­ty offi­cials are call­ing for the public's help in find­ing and return­ing miss­ing street signs.
In the last two months, 13 signs were stolen, bring­ing 2022's total to 35 stolen signs. Used for more than nav­i­ga­tion by locals and vis­i­tors, street signs are imper­a­tive for the Sher­if­f's Office, EMS, fire­fight­ers, and oth­er emer­gency and util­i­ty ser­vices who rely on accu­rate signage.
Each road sign costs around $250 to replace if the post and brack­et can be sal­vaged. These replace­ments are paid for by tax­pay­er dollars.
Pub­lic Works crews are work­ing quick­ly to replace the miss­ing signs, but in doing so are being pulled away from oth­er impor­tant duties like mow­ing, road repair, and main­te­nance projects. That's why the depart­ment is ask­ing for the public's help in track­ing down and return­ing stolen signs or urg­ing friends and fam­i­ly to leave signs in place.
The depart­ment would like to thank the anony­mous cit­i­zen who brought back sev­en of the stolen signs to the Guard St. office. Oth­ers wish­ing to pro­vide the same ser­vice are encour­aged to return signs – no ques­tions asked – to 1000 Guard St. in Fri­day Harbor.
You can support the San Juan Update by doing business with our loyal advertisers, and by making a one-time contribution or a recurring donation.