English language classes return to the San Juan Island Library this fall
Posted September 16, 2022 at 12:41 pm by San Juan Update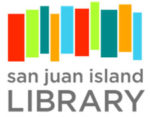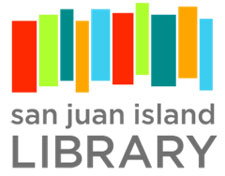 The Library sends along news about its upcom­ing in-per­son Eng­lish classes.
The San Juan Island Library is excit­ed to announce the return to in-per­son Eng­lish lan­guage class­es for adults begin­ning Thurs­day, Sept. 22. Class­es are free of charge and will take place in the Library from 6–8 p.m. on Tues­days and Thurs­days until Dec. 15.
Stu­dents of all Eng­lish lan­guage lev­els are wel­come and will receive indi­vid­ual work­books and learn­ing mate­ri­als, fund­ed in part by the San Juan Island Com­mu­ni­ty Foun­da­tion. Thanks to a part­ner­ship with the Joyce L. Sobel Fam­i­ly Resource Cen­ter, a fam­i­ly enrich­ment pro­gram will be offered to stu­dents' chil­dren four years of age and old­er. In addi­tion to a paid instruc­tor, vol­un­teer Eng­lish tutors will sup­port stu­dents' suc­cess in class. Vol­un­teers receive free online train­ing pri­or to class­es through the San Juan Island Library.
To learn more about the Eng­lish Lan­guage Learn­ing Pro­gram, reg­is­ter for class­es, or apply as a vol­un­teer tutor, con­tact Wendy Wax­man Kern at the San Juan Island Library at wwaxman.kern@sjlib.org or 360–378-2798.
You can support the San Juan Update by doing business with our loyal advertisers, and by making a one-time contribution or a recurring donation.