Letter to the Editor: Re-elect Sheriff Ron Krebs
Posted September 22, 2022 at 7:31 pm by San Juan Update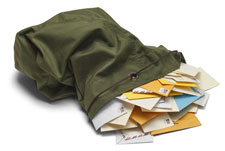 We are writ­ing to sup­port the re-elec­tion of Ron Krebs as San Juan Coun­ty Sher­iff. We met then-Deputy Krebs on New Year's Eve 2009. We had been bur­glar­ized twice, and were called to the bur­glars' home to help iden­ti­fy our prop­er­ty, which was com­min­gled with items stolen in oth­er bur­glar­ies. We spent 3–1/2 hours with Deputy Krebs iden­ti­fy­ing our prop­er­ty, and pro­vid­ing infor­ma­tion that could be used in pros­e­cu­tion of the bur­glars. We were impressed with his pro­fes­sion­al­ism, cour­tesy and atten­tion to detail.
We were delight­ed when Deputy Krebs suc­cess­ful­ly ran for Sher­iff in 2014, and was re-elect­ed in 2018. After two terms, it is clear that Sher­iff Krebs has a gen­uine under­stand­ing and con­cern for the com­mu­ni­ty he works for. Ron has con­sis­tent­ly demon­strat­ed his sin­cer­i­ty, integri­ty, and abil­i­ty to dis­cern what is impor­tant and what is not; good traits to have when work­ing with a lim­it­ed bud­get and resources. The cit­i­zens of San Juan Coun­ty have been well served by this sher­iff, and would do very well by elect­ing Ron Krebs for anoth­er term.
Bill and Katia Robinson
San Juan Island
You can support the San Juan Update by doing business with our loyal advertisers, and by making a one-time contribution or a recurring donation.