Letter to the Editor: Retain commercial zoning at Malcom and Argyle
Posted September 21, 2022 at 7:34 pm by San Juan Update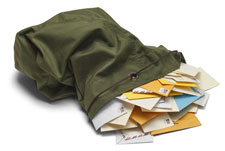 I recent­ly read in the news of a pro­posed zon­ing change for the cur­rent com­mer­cial lots on the cor­ner of Mal­com and Argyle in Fri­day Har­bor. As an adjoin­ing prop­er­ty own­er, I strong­ly oppose this zon­ing change for mul­ti­ple reasons.
The cur­rent com­mer­cial zon­ing allows far more flex­i­bil­i­ty; a mixed-use devel­op­ment of both res­i­den­tial and com­mer­cial would be a bet­ter use of this devel­op­ment near town. Plus, mixed use allows for much need­ed work­force hous­ing to be built, which is not allowed for mul­ti-fam­i­ly zones but is allowed in com­mer­cial use.
Com­mer­cial zon­ing should be main­tained on the Argyle and Mal­com lot, or at the very least give the devel­op­er the option based on sound eco­nom­ic prin­ci­ples. It should also be main­tained because com­mer­cial zon­ing allows for 51% improve­ments in the form of ground floor com­mer­cial suites and 49% sec­ond floor or off-street live work/space, even with a 50% reduc­tion in allow­able lot cov­er­age to main­tain the his­tor­i­cal integri­ty that includes a 30-foot green­belt set­back from Argyle.
Reduc­ing the project from 60% lot cov­er­age allowed to 30%, there is still more than 21,000 square feet of lot cov­er­age allowed for mixed use development.
Any plan should hold a por­tion in reserve for open space, park­ing or future devel­op­ment; all paving sur­faces should be per­me­able; and all plants should be either food pro­duc­ing or endemic.
Lynn Dana­her
Argyle Suites
Fri­day Harbor
You can support the San Juan Update by doing business with our loyal advertisers, and by making a one-time contribution or a recurring donation.