Letter to the Editor: Vote yes for the Library
Posted September 24, 2022 at 6:31 pm by San Juan Update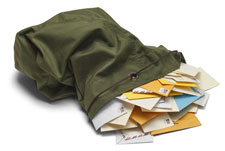 Have you seen the blue and white yard signs pop­ping up on San Juan Island that say "Vote Yes Library"?
On Nov. 8 we have an oppor­tu­ni­ty to approve a bond pro­pos­al to build a new pub­lic library on San Juan Island. To learn more about this, look up voteyesforoursjlibrary.com. This is a worth­while project.
Please be sure to give your sup­port for our new library.
Eileen Drath
Fri­day Harbor
You can support the San Juan Update by doing business with our loyal advertisers, and by making a one-time contribution or a recurring donation.