Water main work on McDonald Street starts Monday
Posted September 9, 2022 at 3:19 pm by San Juan Update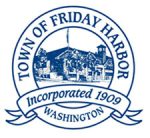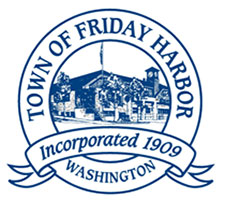 The Town of Fri­day Har­bor sends along notice about an upcom­ing con­struc­tion project off Tuck­er Ave.
Local access to McDon­ald St. will be dis­rupt­ed begin­ning Mon­day, Sept. 12 into ear­ly Octo­ber while Richard Law­son Con­struc­tion installs a water main and recon­structs a por­tion of the street. Although the con­trac­tor has been asked to expe­dite the project with as lit­tle dis­rup­tion to the neigh­bor­hood as pos­si­ble, res­i­dents should expect short delays dur­ing cer­tain phas­es of the work.
The project con­sists of installing approx­i­mate­ly 240 lin­ear feet of 4‑inch and 8‑inch AWWA C900 water main on McDon­ald St. from Fri­day Ave. to Beach Ct., water ser­vices, and fire hydrants. The McDon­ald St. road­way will also be recon­struct­ed with new pave­ment. The work is esti­mat­ed to be sub­stan­tial­ly com­plet­ed by Oct. 15.
Local access will remain open at all times. Flag­gers will be on site as need­ed. Pedes­tri­ans and motorists should exer­cise com­mon sense and cau­tion. Be aware of equip­ment, con­struc­tion work­ers, trucks, and con­struc­tion mate­ri­als. Make sure you are seen while mov­ing with­in the job site and abide by flag­ger instructions.
You can support the San Juan Update by doing business with our loyal advertisers, and by making a one-time contribution or a recurring donation.