Council to hold Thursday meeting about the state of the ferry system
Posted October 3, 2022 at 7:28 pm by San Juan Update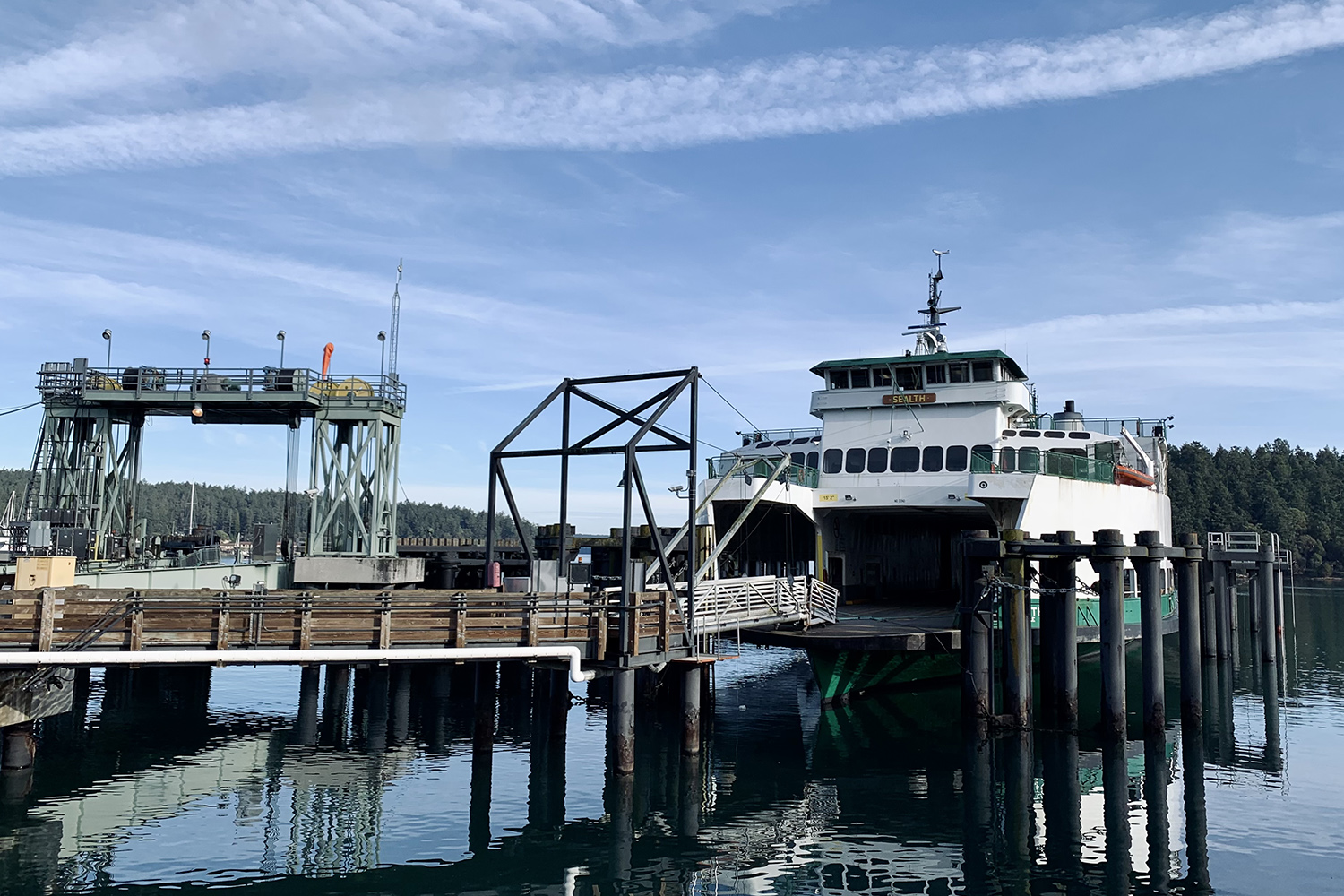 The Coun­ty shares news about a fer­ry-relat­ed Coun­ty Coun­cil meet­ing tak­ing place on Thurs­day morning.
San Juan Coun­ty Coun­cil announced today that a spe­cial meet­ing will be held on Thurs­day, Oct. 6 at 9 a.m. to dis­cuss the Wash­ing­ton State Fer­ry sys­tem. Coun­cil will be joined by the co-chairs of the County's Fer­ry Advi­so­ry Com­mit­tee, Jim Coren­man and Ken Burt­ness. The group will address recent con­cerns regard­ing dis­rup­tions to fer­ry ser­vice and advo­ca­cy efforts.
"This is an oppor­tu­ni­ty to come togeth­er and have an open con­ver­sa­tion about what has been hap­pen­ing for WSF and how we are able to con­tin­ue work­ing with WSF for the best pos­si­ble ser­vice, giv­en sys­tem-wide con­straints," said Coun­cil Chair Chris­tine Min­ney. Min­ney is also the Coun­cil liai­son to the FAC.
The FAC pro­vides study and rec­om­mends res­o­lu­tions in fer­ry trans­porta­tion mat­ters that affect the San Juan Islands. The board con­sists of sev­en mem­bers serv­ing four-year terms. Mem­bers include one rep­re­sen­ta­tive from each of the fer­ry-served islands, one mem­ber rep­re­sent­ing an estab­lished fer­ry-user group, anoth­er rep­re­sent­ing per­sons or busi­ness­es using or depend­ing upon the fer­ry sys­tem for com­merce, and one mem­ber from the local leg­isla­tive body.
The pub­lic is invit­ed to attend the meet­ing in per­son or online.
You can support the San Juan Update by doing business with our loyal advertisers, and by making a one-time contribution or a recurring donation.