Letter to the Editor: Our library is the heart of the community
Posted October 25, 2022 at 11:35 am by San Juan Update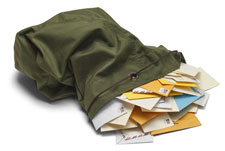 Thanks in advance to the good peo­ple of San Juan Island who are vot­ing yes for our library levy.
You know that this library is cur­rent­ly in need of expan­sion as our pop­u­la­tion has swelled and things are very crowd­ed inside. You also real­ize that our library is the heart of the com­mu­ni­ty and a place to embrace knowl­edge, gen­eros­i­ty, and car­ing for all our peo­ple. It's an invest­ment in our community.
To those of you who are waver­ing, lis­ten­ing to inac­cu­rate claims from the naysay­ers, give the heart a chance. It is only going to get more expen­sive to expand; we're ask­ing for $12 mil­lion to be paid out over 20 years, and there's over $8 mil­lion that will come from pri­vate con­tri­bu­tions and grants.
Let's get going on the already-pur­chased site to accom­mo­date our new library.
We love our com­mu­ni­ty and this yes vote is a way to share that you do too.
Susan Grout
San Juan Island
You can support the San Juan Update by doing business with our loyal advertisers, and by making a one-time contribution or a recurring donation.