Letter to the Editor: Re-elect Ron Krebs as Sheriff
Posted October 1, 2022 at 10:25 pm by San Juan Update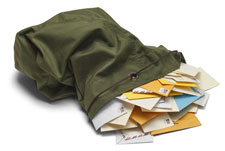 I am pleased to sup­port the re-elec­tion of Ron Krebs as Sher­iff of San Juan County.
I met Ron short­ly after my arrival in Fri­day Har­bor eight years ago. He has an easy­go­ing per­son­al­i­ty and is a great com­mu­ni­ca­tor, essen­tial skills need­ed to man­age and guide the county's law enforce­ment officers.
Ron honed his skills while serv­ing our coun­try in the USMC, where he also devel­oped his pro­fi­cien­cy in law enforce­ment. Ron is cul­tur­al­ly attuned with the issues fac­ing law enforce­ment offi­cers. These attrib­ut­es help him to suc­cess­ful­ly address the chal­lenges he faces as the county's top law enforce­ment offi­cer. Fur­ther­more, his years of ser­vice in the USMC, cou­pled with the man­age­r­i­al skills acquired dur­ing his employ­ment in the pri­vate sec­tor, unique­ly qual­i­fy him to con­tin­ue ful­fill­ing the job require­ments of the posi­tion to which he was elected.
Ron's com­mit­ment to the com­mu­ni­ty is evi­dent with his par­tic­i­pa­tion with caus­es focus­ing on improv­ing our qual­i­ty of life, reduc­ing crime and the assist­ing the youth become respon­si­ble adults. He vol­un­teers his time with the Coali­tion for Orcas Youth, a com­mu­ni­ty empow­er­ing youth with skills and resources to become com­pas­sion­ate, and healthy adults; and the San Juan Island Pre­ven­tion Coali­tion, which seeks to strength­en our com­mu­ni­ty by reduc­ing sub­stance abuse amongst our youth. He is also a Board mem­ber of SAFE San Juans, whose mis­sion is the pre­ven­tion and elim­i­na­tion of domes­tic vio­lence and sex­u­al assault.
He's a good hus­band and fam­i­ly man, with strong work eth­ic and integrity.
I don't hes­i­tate ask­ing for your sup­port in re-elect­ing Ron Krebs as our County's Sheriff.
Attilio Gal­li
Fri­day Harbor
You can support the San Juan Update by doing business with our loyal advertisers, and by making a one-time contribution or a recurring donation.