Comprehensive Plan Update nearly complete
Posted November 17, 2022 at 8:50 am by San Juan Update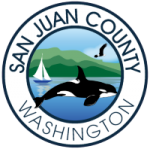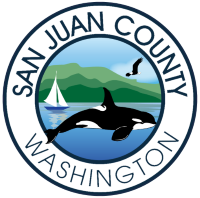 The Coun­ty shares news about the immi­nent com­ple­tion of its 2036 Com­pre­hen­sive Plan Update.
The San Juan Coun­ty Coun­cil is expect­ed to adopt the 2036 Com­pre­hen­sive Plan Update by the end of the year. With a Coun­ty Coun­cil pub­lic hear­ing on Novem­ber 29, the end of the six-year project is in sight.
"This is such an impor­tant step for the Coun­ty," said Coun­cilmem­ber Jamie Stephens, who has spent half of his 12-year coun­cil career work­ing on the Plan.
The cul­mi­na­tion of six years of meet­ings, pub­lic hear­ings, and input, the Plan seeks to imple­ment the County's Vision, meet the needs of the 2036 pop­u­la­tion, and guide the Islands into the next decade.
"The Plan has been a major focus for our staff and the Plan­ning Com­mis­sion," said David Williams, the County's Direc­tor of Com­mu­ni­ty Devel­op­ment. "It is the byprod­uct of tremen­dous com­mu­ni­ty input and tru­ly reflects the views and atti­tudes of islanders."
The Plan­ning Com­mis­sion ded­i­cat­ed 71 meet­ings to the Com­pre­hen­sive Plan Update begin­ning in 2016. Since mid-Sep­tem­ber, the Coun­cil has held sev­en spe­cial meet­ings to review dif­fer­ent ele­ments of the Plan includ­ing land use, hous­ing, trans­porta­tion, his­toric and arche­o­log­i­cal preser­va­tion, offi­cial maps, and more. A pub­lic hear­ing is sched­uled for Novem­ber 29 where the com­mu­ni­ty is invit­ed to share feedback.
"The adop­tion of this Plan is excit­ing because it will allow the Coun­ty to begin to imple­ment updat­ed poli­cies that will help us solve some of the most press­ing island issues with regards to hous­ing, land use, trans­porta­tion, and cli­mate resilience," said Sophia Cas­sam, one of the lead plan­ners work­ing on the Plan.
Updat­ing the Com­pre­hen­sive Plan ensures the Coun­ty is in com­pli­ance with the Growth Man­age­ment Act and is eli­gi­ble for future grant oppor­tu­ni­ties. Changes also improve the usabil­i­ty of the Plan and pro­vide new analy­ses, assess­ments, and inventories.
Those inter­est­ed in read­ing the cur­rent draft and learn­ing more about the Com­pre­hen­sive Plan Updates can vis­it the Com­pre­hen­sive Plan land­ing page on the Coun­ty web­site.
You can support the San Juan Update by doing business with our loyal advertisers, and by making a one-time contribution or a recurring donation.