Memorial Park elm trees being pruned on Monday
Posted November 19, 2022 at 4:24 pm by San Juan Update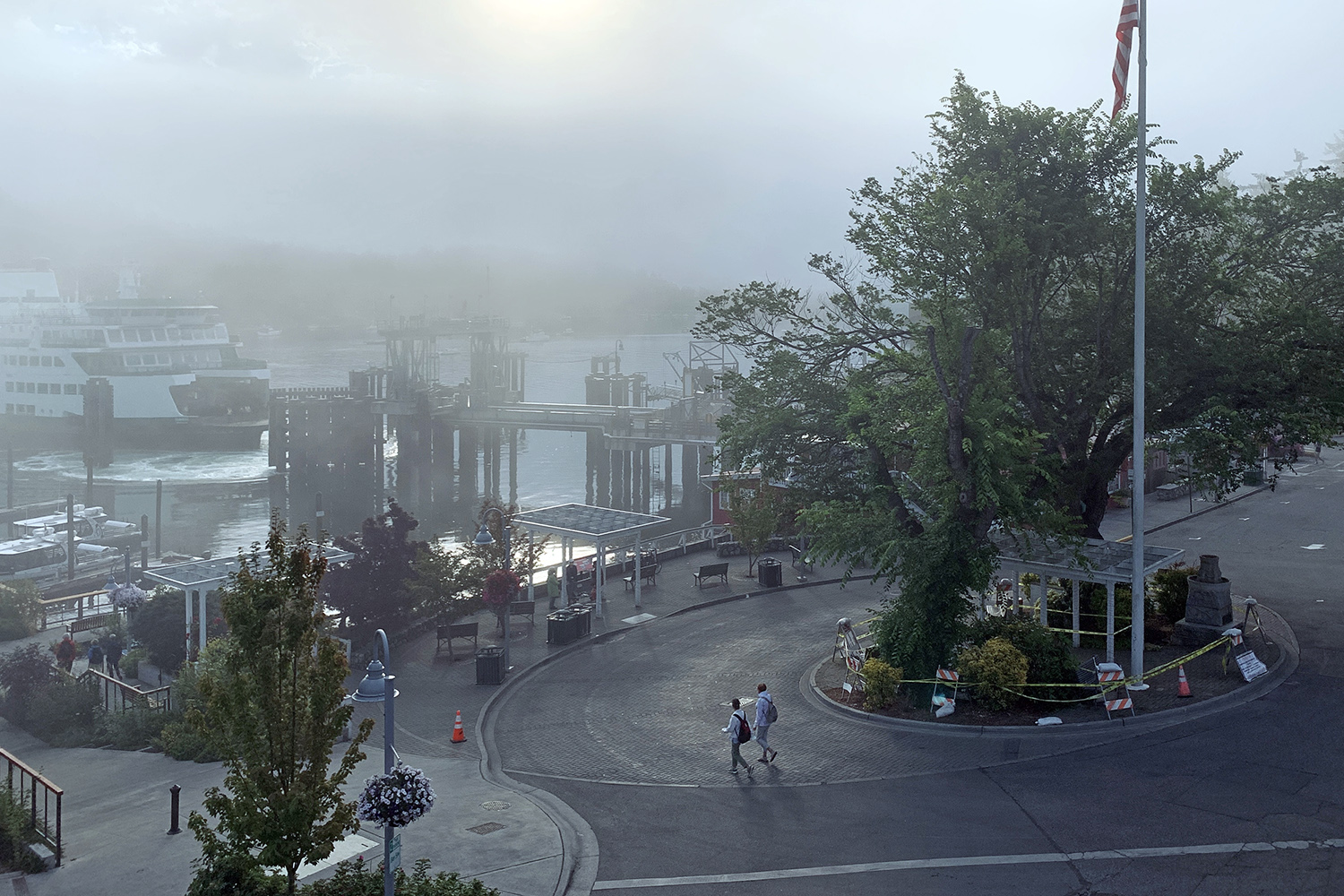 The Town shares an update about the sta­tus of the Dutch elms at the foot of Spring St.
Pro­fes­sion­al prun­ing of the Memo­r­i­al Park elms is sched­uled for Mon­day, Nov. 21, weath­er per­mit­ting. Res­i­dents are asked to avoid the area to reduce the effect of traf­fic dis­rup­tion. Traf­fic will also be affect­ed by hol­i­day light­ing instal­la­tion sched­uled for Tues­day, Nov. 29.
The Town was advised to fur­ther prune the trees after a risk assess­ment was com­plet­ed by Seat­tle-based Tree Solu­tions, Inc. The com­pa­ny spe­cial­izes in urban for­est man­age­ment and advis­es munic­i­pal­i­ties through­out West­ern Wash­ing­ton on the safe­ty of street trees. Prun­ing will be com­plet­ed by local arborist Gustafson Tree Care.
The Town has been work­ing to mit­i­gate dam­age to the 100-year-old Dutch elms since a sig­nif­i­cant por­tion of one tree broke off this spring.
"We plan to open the park for the hol­i­day sea­son once we feel assured the public's safe­ty is not at risk," says Town Admin­is­tra­tor Denice Kulseth.
The two elms were plant­ed in May 1922 by the Women's Study Club as a memo­r­i­al to those lost in World War I — one rep­re­sent­ing Army loss­es, one rep­re­sent­ing Navy losses.
Ques­tions regard­ing the elms may be direct­ed to the Town Admin­is­tra­tor..
You can support the San Juan Update by doing business with our loyal advertisers, and by making a one-time contribution or a recurring donation.