San Juan Island Library thanks the community, looks forward
Posted November 11, 2022 at 4:58 pm by San Juan Update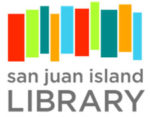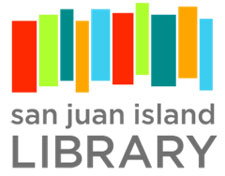 The Library shares a post-elec­tion update from their staff and board.
The staff and Board of Trustees of the San Juan Island Library Dis­trict thank the entire com­mu­ni­ty for engag­ing with the library project plans and vot­ing in this past week's election.
Although the Nov. 8 bal­lot issue for a $12 mil­lion bond to build a new library for San Juan Islanders did not pass, the Library Dis­trict remains the own­er of the 660 Spring St. prop­er­ty and the over­all project of envi­sion­ing and cre­at­ing a library there in the future will con­tin­ue. Fundrais­ing and appli­ca­tions for state and pri­vate grant fund­ing is inde­pen­dent of the bond elec­tion and have been under­way for all of 2022.
The Library heard the many ques­tions and con­cerns dur­ing the elec­tion process and has already begun to plan next steps. This includes work­ing to address ques­tions in an open pub­lic process so that every­one under­stands the process, facts, and major mile­stones for the project.
"Although the bond levy did not pass, we're mov­ing ever for­ward with our fundrais­ing and grant-writ­ing efforts," said Lau­rie Orton, the Library Direc­tor. "Amy Saxe-Eyler, our Devel­op­ment Direc­tor, brings her non­prof­it lead­er­ship and fund devel­op­ment exper­tise to lead this effort in coor­di­na­tion with our won­der­ful Friends of the Library part­ners and a vol­un­teer cap­i­tal cam­paign com­mit­tee. Ear­ly fundrais­ing has already gar­nered $500,000 in sup­port for the project and we've applied for a $2 mil­lion grant with the Wash­ing­ton Depart­ment of Com­merce, which was select­ed to advance to the leg­is­la­ture for con­sid­er­a­tion in 2023. We're so grate­ful for the com­mu­ni­ty sup­port and feed­back and we will be pro­vid­ing updates as the project moves forward."
You can support the San Juan Update by doing business with our loyal advertisers, and by making a one-time contribution or a recurring donation.