Town offers cold weather guidance
Posted December 20, 2022 at 9:10 am by San Juan Update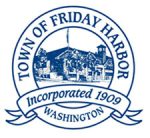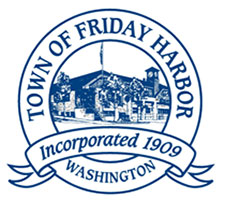 The Town of Fri­day Har­bor shares some advice about pre­vent­ing frozen water pipes dur­ing this week's extend­ed cold stretch.
With con­sis­tent­ly freez­ing tem­per­a­tures fore­cast­ed this week, the Town is remind­ing res­i­dents and busi­ness own­ers to take steps to pre­vent frozen water pipes. Fol­low­ing these sim­ple tips can pro­tect plumb­ing and pre­vent cost­ly repairs and high­er water bills.
Before freez­ing weather:
Advise all house­hold mem­bers where the main water shut­off valve is locat­ed in case of emergency.
Make sure hoses are dis­con­nect­ed from out­side faucets.
Make sure water pipes in unheat­ed parts of your home, includ­ing crawl spaces, are insulated.
Seal all open­ings in the base­ment around the foun­da­tion, win­dows, and doors.
Insu­late all pipes in your base­ment that are near windows.
Drain all under­ground irri­ga­tion systems.
Dur­ing freez­ing weather:
Make sure you heat all rooms of your house that have plumb­ing fix­tures. Water pipes in unheat­ed rooms are sub­ject to freez­ing and could cause exten­sive damage.
Leave the cab­i­net doors open to allow the heat from the room to enter if you have pipes that are locat­ed on an out­side wall.
Keep meter box lids closed to pre­vent cold air from freez­ing the meter.
If you have expe­ri­enced prob­lems in the past dur­ing freez­ing peri­ods and you have exhaust­ed all oth­er solu­tions, you can leave a trick­le of water run­ning from the high­est faucet in the house. This trick­le should be a steady stream slight­ly larg­er than the lead of a pencil.
If you have a frozen pipe:
Nev­er thaw a frozen pipe with an open flame.
Use hot air from a hair dry­er, heat lamps, heat tape, or elec­tric heaters to thaw a frozen pipe.
Also con­sid­er using an incan­des­cent light­bulb to thaw pipes slow­ly, by plac­ing it next to pipes that are frozen. Be sure to keep the bulb away from com­bustible mate­r­i­al to avoid start­ing a fire. Today's LED bulbs don't let off much heat and like­ly won't be use­ful for this purpose.
Cus­tomers are remind­ed to con­tact Town Hall at 360–378-2810 for assis­tance with turn­ing on or off water at the meter. Munic­i­pal code states that tam­per­ing with water meters is pro­hib­it­ed. For after-hours help, call the San Juan Coun­ty Sheriff's Office non-emer­gency line at 360–378-4151.
You can support the San Juan Update by doing business with our loyal advertisers, and by making a one-time contribution or a recurring donation.