Town requests resident help to clear snowy sidewalks
Posted December 19, 2022 at 3:49 pm by San Juan Update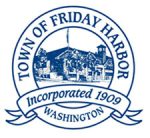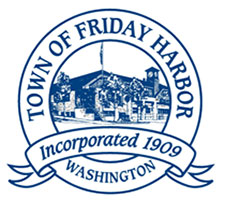 With snow­fall arriv­ing short­ly, the Town of Fri­day Har­bor sends along a request for help keep­ing side­walks clear.
As we look for­ward to the win­try fore­cast through Christ­mas, the Town is ask­ing res­i­dents and busi­ness own­ers to be vig­i­lant with snow and ice removal on side­walks this hol­i­day week.
The Fri­day Har­bor Munic­i­pal Code states that it is the respon­si­bil­i­ty of own­ers or occu­pants of prop­er­ties in the Town that abut or front paved side­walks to clear the side­walk of snow, sleet, and ice.
We are all pedes­tri­ans at some point in the day, whether walk­ing to the car, walk­ing from a restau­rant, or doing some fun last-minute hol­i­day shop­ping. With­out a wide, clear path, snow and ice on the side­walk make it dif­fi­cult for every­one to walk safe­ly – espe­cial­ly seniors, chil­dren, and peo­ple with dis­abil­i­ties. Please clear the entire width of the side­walk rather than a shov­el width. In cas­es of ice cov­er, please put down salt or sand to min­i­mize slipping.
Town crews will con­tin­ue to do their best to address to side­walks, but pri­or­i­ty must be giv­en to the streets, inter­sec­tions, emer­gency routes, and oth­er issues that come with snow and freez­ing temperatures.
You can support the San Juan Update by doing business with our loyal advertisers, and by making a one-time contribution or a recurring donation.