A farewell message from outgoing County Sheriff Ron Krebs
Posted January 2, 2023 at 4:57 pm by San Juan Update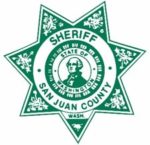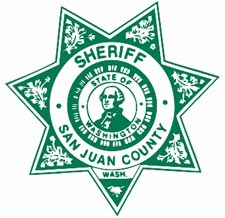 To the cit­i­zens of San Juan County,
It has been an hon­or and a priv­i­lege to serve as your Sheriff.
Dur­ing my time as Sher­iff, we accom­plished so much togeth­er. We imple­ment­ed a new 911 radio and tele­phone sys­tem. We put our marine unit back to work, suc­cess­ful­ly res­cu­ing and trans­port­ing hun­dreds of sick and injured peo­ple from all areas of our coun­ty dur­ing some of the worst weath­er when no oth­er trans­port was avail­able. We began the unprece­dent­ed process of seek­ing state accred­i­ta­tion for the Sheriff's Office and are cur­rent­ly only a few weeks away from meet­ing all require­ments. We put a sergeant on each island, which has pro­vid­ed bet­ter super­vi­sion and ser­vice. We uti­lized Lex­ipol to cre­ate San Juan Coun­ty-spe­cif­ic poli­cies, which dra­mat­i­cal­ly improved our organization's over­all per­for­mance and pro­fes­sion­al­ism. I insti­tut­ed a pol­i­cy that all my com­mand staff as well as field train­ing offi­cers would attend the FBI LEEDA lead­er­ship cours­es. As a result, our lead­ers were equipped with tools to bet­ter serve the cit­i­zens of San Juan Coun­ty. I formed some incred­i­ble rela­tion­ships that I hope will last and serve the Sheriff's Office and San Juan Coun­ty for years to come.
Above all, the thing I am proud­est of dur­ing this time is our amaz­ing team at the Sheriff's Office. I am so very thank­ful for hav­ing been in a posi­tion to recruit and hire some of the most tal­ent­ed and ded­i­cat­ed peo­ple we now have on our team. I have the utmost respect for the men and women of the Sheriff's Office and sin­cere­ly con­sid­er myself most for­tu­nate and priv­i­leged to have served them as Sher­iff for the past eight years. I want to thank them for the excel­lent job they have done and con­tin­ue to do every day. It is due to their qual­i­ty of char­ac­ter and ded­i­ca­tion that I am con­fi­dent that the Sheriff's Office will con­tin­ue to pro­vide the high lev­el of ser­vice you have all come to know and expect.
Last­ly, to the cit­i­zens of San Juan Coun­ty, who I con­sid­er to be my fam­i­ly. I have always tak­en my job, my duties, and my respon­si­bil­i­ties seri­ous­ly and per­son­al­ly. Serv­ing my com­mu­ni­ty has always been first and fore­most in my heart. I look for­ward to return­ing to the Sheriff's Office and con­tin­u­ing to do what I have always loved, serv­ing my com­mu­ni­ty and family.
I want to sin­cere­ly thank every­one for the sup­port you have all giv­en me and my fam­i­ly as well as the great men and women in the Sheriff's Office. I have tru­ly been blessed.
Ron Krebs
San Juan Coun­ty Sheriff
You can support the San Juan Update by doing business with our loyal advertisers, and by making a one-time contribution or a recurring donation.