Resident camping reservations open Jan. 25
Posted January 7, 2023 at 4:58 pm by San Juan Update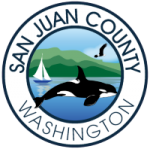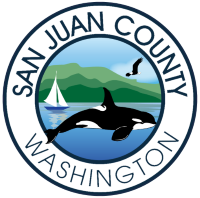 The Coun­ty shares news about the open­ing of Coun­ty Park camp­ing reser­va­tions for 2023 for full-time San Juan Islands residents.
San Juan Coun­ty's Parks, Recre­ation, and Fair Depart­ment is offer­ing advanced camp­ing reser­va­tions for San Juan Coun­ty year-round res­i­dents begin­ning Wednes­day, Jan. 25 at 6 a.m. through Wednes­day, Feb. 8 at 4 p.m. This two-week win­dow is your chance to reserve pri­vate, indi­vid­ual camp­sites ear­ly. Choose from San Juan, Odlin or Shaw Coun­ty Parks or the San Juan Coun­ty Fairgrounds.
Proof of res­i­den­cy is required pri­or to receiv­ing the res­i­dent reser­va­tion pack­et. Email your name, along with local res­i­dent and mail­ing address­es, to parks@sanjuanco.com to begin the process. Once you are on our mail­ing list, you will receive the instruc­tions, forms, fee sched­ules, and park maps. There is a lim­it of two sites per house­hold, per camp­ing stay, with a max­i­mum of two dif­fer­ent camp­ing stays.
For the Jan. 25 open­ing day, email requests are accept­ed start­ing no ear­li­er than 6 a.m. via email to parks@sanjuanco.com only. We receive 95 per­cent of all requests with­in the first hour. Hard copy forms may be placed in a drop box out­side the Parks & Fair Admin­is­tra­tive office at 849A Argyle Ave. After 1 p.m. on open­ing day, reser­va­tions can also be made by phone by call­ing 360–378-8420. Res­i­dent reser­va­tions are not avail­able online, but we request online pay­ment. To secure reser­va­tions, form and pay­ment must be pro­vid­ed before 4 p.m. on the same date.
Indi­vid­ual camp­sites can be reserved for local groups of eight or less. If you have a local group of nine or more peo­ple, we ask that you reserve group camp­sites instead. Call or email the depart­ment today to receive group camp­ing infor­ma­tion and forms. Group camp­ing allows you to gath­er for all activ­i­ties and helps us man­age our parks for the good of all campers.
You can support the San Juan Update by doing business with our loyal advertisers, and by making a one-time contribution or a recurring donation.