Island sights.…
Posted November 14, 2012 at 6:57 am by Ian Byington
Let's see what's going on 'round here:
• The Wash­ing­ton State Fer­ry folks have named two new fer­ries, using Native Amer­i­can names…of spe­cial note is they named one of them Tok­i­tae, which is the name of Loli­ta the killer whale (here's a link to the cam­paign to free her from her prison in Mia­mi)…here's more from WSF about the mean­ing of the names:
Tok­i­tae: The first of the 144-car fer­ries under con­struc­tion will be named Tok­i­tae. This Coast Sal­ish greet­ing means, "nice day, pret­ty col­ors" and also is the name giv­en to an orca whale cap­tured at Penn Cove, near Key­stone, in 1970. Tok­i­tae was brought to a marine park in Mia­mi 40 years ago, where she was put into ser­vice as an enter­tain­er, and re-named Loli­ta. She is the last sur­vivor of the 45 South­ern Res­i­dent Orcas cap­tured in Wash­ing­ton state dur­ing the cap­ture era of the 1960s and 70s. Such cap­tures were banned in Wash­ing­ton state waters in 1976.
Samish: The sec­ond 144-car fer­ry will be named Samish. The mean­ing of the name is the "giv­ing peo­ple" in pro­to-Sal­ish ori­gins. The Samish Indi­an Nation has held a deep-root­ed respect for the tra­di­tions of shar­ing with its neigh­bors. The tribe's his­toric area ranges from the moun­tain tops of the Cas­cades west­er­ly along the hills, wood­lands, and riv­er deltas, arriv­ing at the far west­ern shores of the San Juan Island. The tribe's his­toric lands have been inhab­it­ed for thou­sands of years by the ances­tors of the Samish and their Coast Sal­ish neighbors.
+++++++
++++++
• Make sure you have catch­ing the kids' show at the Com­mu­ni­ty The­atre on your sched­ule this week­end — Pene­lope Haskew does a great job with the ele­men­tary kids, and this year's adap­ta­tion of Mac­Beth should be more of the same.….
+++++++
• The Farm­ers' Mar­ket moves inside this weekend…drop by the high school com­mons on Sat­ur­day from 10am — 1pm!
+++++++
• You know this is the week the high school sports start­ed win­ter prac­tices for bas­ket­ball & wrestling, right? Pret­ty promis­ing sea­sons ahead for the Wolverines.…
+++++++++++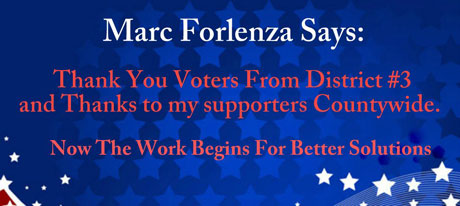 ++++++++
You can support the San Juan Update by doing business with our loyal advertisers, and by making a one-time contribution or a recurring donation.