Volunteer of the Month – Traci Walter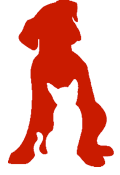 The Animal Protection Society of Friday Harbor is happy to announce The Volunteer of the Month for June is Traci Walter. Traci is the official photographer for the animal shelter and can always be relied upon to come to the shelter when new pets arrive to photograph them for the APS-FH website, Petfinder and Pet-of-the-Week announcements.
Animal Shelter Manager, Jan Murphy says, "Traci is a gentle, kind person who clearly loves animals and in turn animals just seem to feel comfortable and safe around her. So, naturally, she does an amazing job of capturing the unique personalities of each and every pet she photographs." Traci also takes photos at animal shelter events and fundraisers.
The APS-FH Board of Directors and staff would like to extend heartfelt thanks to Traci for all she does to help the homeless animals of San Juan Island.