Have You Wondered?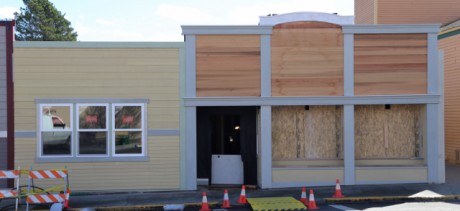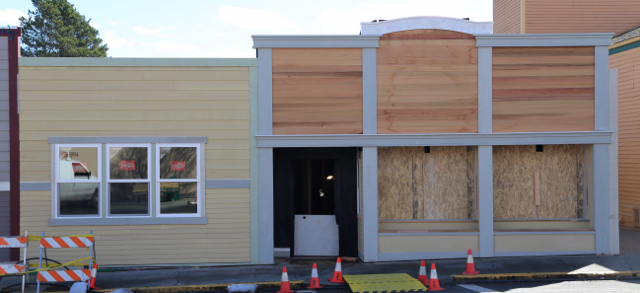 Have you wondered what is going on behind the Greenway Construction sign that is transforming that empty space in the middle of town into a vibrant part of Friday Harbor's historic look?
Stacie and Bobby Tangney are expanding Haley's Sports Bar and Grill into the space next door, which was once occupied by Sam's shoe store and a real estate office.
Bobby said it will provide more kitchen space, a proper banquet facility and will also feature a takeout Fish & Chips and Ice Cream joint. Stacie says to look for the Grand Opening signs around June 1st.