Al-Anon Speaker Meeting
Posted April 17, 2016 at 5:44 am by Tim Dustrude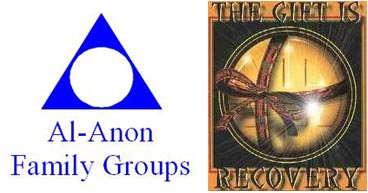 Al-Anon Speak­er Meet­ing w/AA par­tic­i­pa­tion
Is there an alco­hol prob­lem in your life? On Sat­ur­day there will be a free meet­ing and potluck at the Pres­by­ter­ian Church you may want to con­sid­er. A cou­ple of speak­ers will be there, Mag­dale­na E. from Ren­ton to speak about Alco­holics Anony­mous and Ernesto, also from Ren­ton to talk about Al-Anon.
Doors open at 4:30 with a potluck start­ing at 5:00. Speak­ers begin at 5:30. Here are all the specifics:
Sat­ur­day April 23rd
Pres­by­ter­ian Church
425 Spring St. Fri­day Har­bor, Wa
4:30 Fel­low­ship
5 pm Potluck Din­ner ~ cof­fee, Tea & Water provided

Please bring: main dish; sal­ad or dessert

5:30–6:30 Speak­ers
Al-Anon Speak­er: Mag­dale­na E. from Burien, WA
AA Speak­er: Ernesto from Ren­ton, WA
Child­care Pro­vid­ed: 4:30–6:30
Al-Anon Lit­er­a­ture will be available
Al-Anon Lit­er­atu­ra disponible en español
"7th Tra­di­tion will be observed for the ben­e­fit of cov­er­ing expens­es of this event and Ala­teen Pro­gram Expenses"
Con­tact Tor­rey P. 378‑5182 ~ Deb­bie S. 317‑1665
You can support the San Juan Update by doing business with our loyal advertisers, and by making a one-time contribution or a recurring donation.