Business Startup 101 Workshop
Posted April 11, 2016 at 5:45 am by Tim Dustrude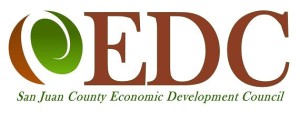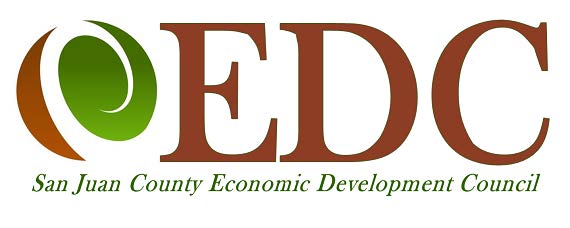 Entre­pre­neurs are invit­ed to attend the San Juan Coun­ty Eco­nom­ic Devel­op­ment Council's upcom­ing FREE half-day work­shop enti­tled "Busi­ness Start­up 101" on Thurs­day, May 5th. Par­tic­i­pants will learn the build­ing blocks of start­ing a suc­cess­ful busi­ness from experts in the legal, account­ing and bank­ing fields.
The half-day event will be led by local attor­neys Peter God­du and Thomas Sand­strom; Bruce Mar­tin, banker with Islanders Bank; and accoun­tant Chris Comp­ton, from Lake Kennedy McCul­loch, CPAs.
Includ­ed in the three-hour work­shop will be an overview of con­sid­er­a­tions when start­ing a new busi­ness, cre­at­ing a busi­ness plan, deter­min­ing a busi­ness struc­ture, and a dis­cus­sion on var­i­ous types of busi­ness entities.
Lead­ing the dis­cus­sion on the legal impli­ca­tions of start­ing a busi­ness will be Peter God­du and Thomas Sand­strom. God­du and Sand­strom have over 40 years com­bined expe­ri­ence advis­ing clients on all aspects of busi­ness and com­mer­cial law and as of May 1st will be part­ners in the new­ly formed Fri­day Har­bor law firm of God­du Lan­glie Lor­ing Sand­strom, PLLC.
Bruce Mar­tin will lead the dis­cus­sion on craft­ing effec­tive busi­ness plans. Mar­tin is vice-pres­i­dent and senior loan offi­cer at Islanders Bank, and has over 33 years of bank­ing expe­ri­ence with 25 years of lend­ing experience.
Chris Comp­ton, CPA at Lake Kennedy McCul­loch, will touch on the tax aspects of new busi­ness­es through­out the dis­cus­sion. Comp­ton has worked as a CPA for over 11 years, mov­ing to Fri­day Har­bor from Alas­ka with his wife, Anna.
Details: Thurs­day, May 5th from 9‑noon at the San Juan Coun­ty leg­isla­tive meet­ing room at 55 Sec­ond Street in Fri­day Har­bor (next to the San Juan Coun­ty Elec­tions office). Advance reg­is­tra­tion is required; please call 360–378-2906 to reserve your space, or email: info [@] sanjuansedc.org.
The EDC thanks San Juan Coun­ty gov­ern­ment, Islanders Bank, God­du­Lan­glieLor­ingSand­strom, PLLC, and Lake Kennedy McCul­loch, CPA's for their sup­port of this workshop.
The San Juan Coun­ty Eco­nom­ic Devel­op­ment Coun­cil (EDC) is the islands' eco­nom­ic devel­op­ment office. We strive to strength­en and diver­si­fy the econ­o­my of San Juan Coun­ty. We believe a strong econ­o­my builds a strong com­mu­ni­ty.
You can support the San Juan Update by doing business with our loyal advertisers, and by making a one-time contribution or a recurring donation.