FHFF Presents: Unbranded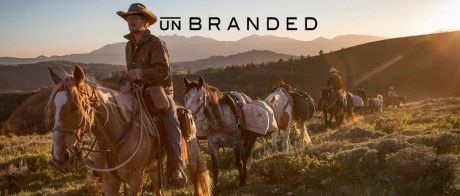 Friday Harbor Film Festival Winter Series: Audience Choice Presents: Unbranded
Directed by Phil Baribeau, Unbranded is an in-between-college-and-real-life adventure that makes the case for better land and wild horse management.
After adopting a group of wild mustangs from the Bureau of Land Management, a small group of recent college grads decide to live out their dream of being 19th century frontiersmen while using a 21st century camera to document their experiences.
They travel 3,000 miles from the Arizona-Mexico border up the spine of the former American "wild west" to the Canadian border, passing through vast stretches of public land in the backcountry.
Woven into their adventure is the ongoing debate about how best to manage wild horses on public lands, exposing the clashes activists and ranchers have with the BLM over its practice of capturing wild horses and recruiting people to adopt them.
The filmmakers have created a powerful film following the journey of four men, 16 mustangs, and a changing American West.
Winner of the Audience Award at the 2015 Telluride Mountainfilm Festival and Toronto's HotDocs festival. See it right here in Friday Harbor on Tuesday, May 3rd at 7:00 pm at the Grange. Movie trailer here.