Author Event: David Neiwert
Griffin Bay Bookstore and the San Juan Island Library are excited to present author David Neiwert on Wednesday, June 8th at 7:00 pm at the Library. Neiwert will talk about his book, Of Orcas and Men: What Killer Whales Can Teach Us, just released in paperback.
If you've seen the documentary Blackfish and have followed the plight of orcas in captivity at Sea World, you'll definitely want to read Of Orcas and Men: What Killer Whales Can Teach Us. In his book journalist David Neiwert details what we have learned about killer whales after studying them closely in their habitat for the past 40 years—in a way that's readable and understandable, and that goes beyond the headlines to answer questions about one of nature's most remarkable creatures—and asks us why we allow the captive-orca industry to still exist.
The orca is one of earth's most intelligent animals. Remarkably sophisticated, orcas have languages and cultures and even long-term memories, and their capacity for echolocation is nothing short of a sixth sense. They are also benign and gentle, which makes the story of the captive-orca industry—and the endangerment of their population in Puget Sound—that much more damning.
In Of Orcas and Men, a compelling mix of cultural history, environmental reporting, and scientific research, David Neiwert explores an extraordinary species and its occasionally fraught relationship with human beings. Beginning with their role in myth and contemporary popular culture, Neiwert shows how killer whales came to capture our imaginations, and brings to life the often-catastrophic environmental consequences of that appeal.
Neiwert highlights early Native American mythologies around the "People Under the Sea," delves into the behaviors and abilities of the animals in comparison to humans and other species, and investigates what impact humans are having on these creatures that have existed for roughly thirty times longer than us.
In the tradition of Barry Lopez's classic Of Wolves and Men, David Neiwert's book is a chock full of great reporting, observation, and research, and a powerful tribute to one of the animal kingdom's most remarkable members.
About the Author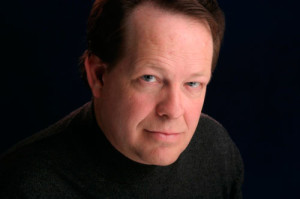 David Neiwert is an investigative journalist based in Seattle. He is the author of many books, including And Hell Followed With Her: Crossing the Dark Side of the American Border and Strawberry Days: How Internment Destroyed a Japanese American Community. His reportage for MSNBC.com on domestic terrorism won the National Press Club Award for Distinguished Online Journalism in 2000. He is also a contributing writer for the Southern Poverty Law Center.