Drive-In at the Fairgrounds: TOP GUN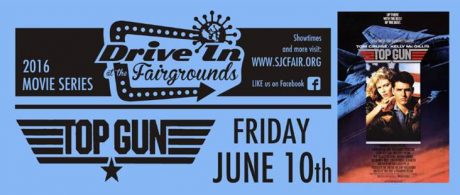 Top Gun is flyin' into the Drive-In this Friday, June 10th. Head on up to the Fairgrounds and enjoy this classic 80's flick. Parking opens at 8:00pm, and the movie starts just after 9:15 pm.
$5/person, or $20 for a family of five. Age 5 and under, FREE!