Summer Film Series
Fellow Film Buffs,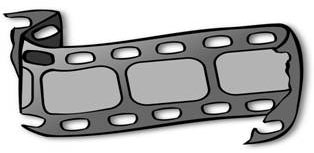 Next Tuesday we are presenting a special showing of "Everything is Copy" a biography of Nora Ephron by her son Jacob Bernstein. We hope to see all of you at the Theatre Tuesday at 7:30 pm. If you haven't already purchased one, punch cards are available at the Theatre Box Office. Punch cards good for 10 admissions are $55 and can be shared. Single admissions are $8.
Here is next week's film for July 19:
Everything is Copy (2015) Not Rated 89 minutes
"Beaming and blunt in equal measure", 'Everything Is Copy,' Jacob Bernstein's gossipy tribute to his mother, the writer and director Nora Ephron, is bursting with so many fond and famous faces that you can imagine its subject swooning with delight — and then criticizing their makeup.
"She was very funny and very mean," says Barbara Walters, as a portrait builds of a fiercely ambitious, highly opinionated and instinctively empathic hustler who found her voice when her essays for Esquire magazine in the 1970s intersected with an invigorated women's movement. To read her was to discover a scathingly witty and bossy best friend, one whose willingness to air her failings and insecurities encouraged us to laugh at our own… Digging into the psychological space between her wildly public life and intensely private death, "Everything Is Copy" is a pickle slathered in whipped cream. Just like its subject."
— JEANNETTE CATSOULIS, New York Times film critic. See trailer below
Why not "make a night of it" by enjoying dinner and movie with friends? Three restaurants have agreed to special pre-theatre prices during the film series for "green card" holders.
The Restaurant at Friday Harbor House. A completely redone interior and menu. The new chef comes from The Willows Inn on Lummi Island, considered among the 10 best restaurants in the United States. Punch card holders get 10% off the entire food bill each Tuesday during the film series.
Coho. Make a reservation between 5:00 and 5:45 and get dinner for two for $70 including a bottle of wine! Each person receives soup, salad, choice between two entrees, and homemade ice cream or sorbet. (Other entrees available at slightly higher price.)
Vinny's Ristorante continues offering 10% off your entire food bill when you show your punch card or ticket. This offer is available every Tuesday during the Film Series.