America's Boating Course
Posted August 18, 2016 at 5:45 am by Tim Dustrude
Get Your Wash­ing­ton State Boater's Edu­ca­tion Card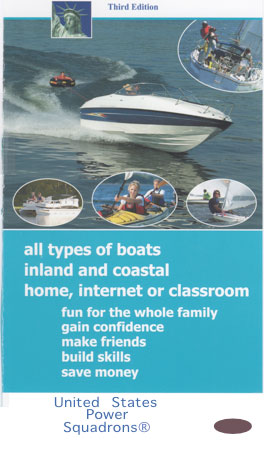 Next Class: Sept. 13, 20, 27, Oct. 4,11, 18 & 25
7:00 ‑9:00 PM at Skag­it Val­ley Col­lege, F.H.
Com­pre­hen­sive Boat­ing Infor­ma­tion Manual:
Mate­ri­als: $45.00 Cou­ples can share.
50% stu­dent dis­count Instruc­tion: FREE by Fri­day Har­bor Pow­er Squadron
Boat Han­dling
Aids to Navigation
Anchor­ing
Emer­gen­cies
Required Equip­ment
How to read a Chart
& much more.
Marine Insur­ance Discounts
To reg­is­ter, call 378‑3288 or email ein [@] rockisland.com.
Web Site:
www.fridayharborpowersquadron.com
or: www.nwboatertraining.com
You can support the San Juan Update by doing business with our loyal advertisers, and by making a one-time contribution or a recurring donation.